Atleast I can have privilege of creating a thread first
Watch out for some really disturbing monsters, and a decent story like Silent Hill 2. Pyramid Head is back too. Well...since it's developed by Double Helix (American company) instead of Team Silent (original Japanese company), some will not like it. It features a new combat system and real time transition to otherworld.
Akira Yamaoka has again created awesome music for Silent Hill series. So try to get the soundtrack too, its worth listening.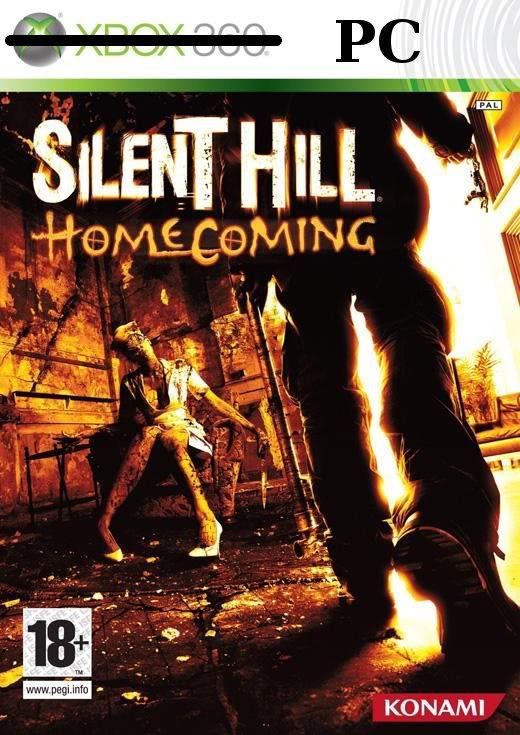 ​
​
Title:
Silent Hill Homecoming
Genre:
Adventure
Developer:
Double Helix Games
Publisher:
Konami Digital Entertainment Inc.
Release Date:
Nov 6, 2008
Languages:
English
Blood and Gore
Intense Violence
Language
Sexual Themes
About the Game
In Silent Hill Homecoming, Alex Shepherd has returned to his hometown of Shepherd's Glen to investigate the sudden disappearance of his brother. From Shepherd's Glen to the foggy streets of Silent Hill, Alex will face the darkest of horrors while struggling with his own grip on reality. Alex must unravel the mystery behind his nightmares, discover the truth behind his brother's disappearance, and confront the evil that has taken hold of his soul.
Enter the next chapter of Silent Hill as you delve deeper in the tormented history of the town and learn of the evil that surrounds Toluca Lake
From the murky fog to the ominous shadows, all-new next-gen graphics bring Silent Hill to life like never before
Solve treacherous and deadly puzzles to discover the mysterious secrets behind the evil that has cursed the town of Silent Hill
Silent Hill Homecoming features an all-new soundtrack by acclaimed series composer Akira Yamaoka
System Requirements
OS: Windows XP / Vista
Processor: Dual core CPU such as Intel Core 2 Duo E6400 or AMD Athlon 64 X2 4200+
Memory: 1 GB (XP) or 2 GB (Vista)
Graphics: DirectX 9.0c compliant video card such as ATI Radeon HD-series graphics card (minimum 256 MB) or NVIDIA GeForce 7800-series graphics card (minimum 256 MB)
Sound:DirectX®: 9.0c compatible sound card
Hard Drive: 10 GB Free space
Controller Support:Mouse, Keyboard, Xbox 360 controller
This is Scarlet, and thats the crowbar to take her down !
Siam doesn't like you seeing his her side
About The Enemies
Nurse
(when you see jiggling jugs then its them ) [3 Light Knife attack + 1 Heavy Knife Attack]- Use the knife combo, it works flawless without any damage taken. Oh and just remember to switch off your flash light and if possible that noisy radio too if you spot nurses, they don't like lights and noise much. But if you miss the magic combo then prepare yourself to get laid by their insane combo unless you dodge or retreat. I died when one of them pushed the knife through my heart A heat breaking death

Feral
(Dogs without a fur or skin) [3 Light Knife Attacks] - Do not go for a Heavy knife attack unless you wants to get bitten. Just use Light Attacks and you should be able to deal with them withing half a minute
Btw you get "Eddie's Legacy" achievement award in console version for killing it. It was all started by Eddie when he killed a dog in SIlent hill 2 :/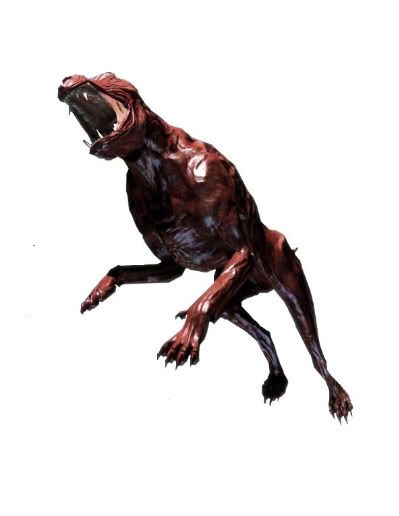 Lurker
(the water loving) [Use Pipe or Knife]: this one is easy but looks intimidating. Perhaps I do need to master a fool proof strategy against it. But remember a Pipe is good against it, just follow a Light + Heavy combo. And remember to dodge. Sometimes you will be given a hint for lethal move too.
Needler
(one with blades as appendages) [Use Pipe or Knife]- Pipe works well here too, though he may grapple you for a head knife kill. Better left or right dodge him and then use the same combo as for leaper. Though it will take more time but you will be guaranteed with a satisfying lethal kill.
Siam
(the one with large Cylindrical arms and a woman at the back side) [3 shots from Shotgun ]- These are the most aggressive ones. Make a clear distance so that you can fire 3 shotgun rounds easily. Make sure you don't get plummeted by him+her, its the worst thing that you can expect. Have ammo for shotgun always.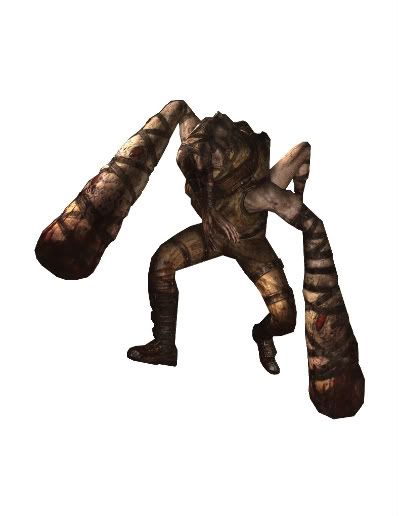 Schim
(the one with sharp hammer heads) [1 shot of Shotgun + 1 Heavy attack using Axe]- Do not make a distance when you are fighting it as it can lunge towards you and grapple you for a mid torso dismemberment (the worst kind of death I have seen in Silent Hill till now). Else if you are capable of running then you can avoid it in Police Station part. It may be necessary to fight it later levels, I will update the first post after having a solid encounter with it Though have some shotgun ammo as they go down with one shot generally, then if you are not sure then just flip out Axe and do a Heavy Attack.
Sepulcher
(First Boss with meat sacs balancing it) - It's fairly easy boss fight just keep on running circularly and take cover at the 3 shelf. Shoot the sacs three times with pistol to blast them off, rinse and repeat. The Boss will come down and will do swipe attacks with both arms, one at a time, dodge or roll. The pounding attack on floor is the second type of attack which will be your advantage as his hands will get stuck in floor. Time to whip out Axe and do a Heavy attack on the hand. His head will fall down to floor, then do another Heavy attack to his head. Now run away as it will gain control soon, do the same strategy of Heavy attack again, it will die
Glitches
Alex with one hand
- one of the funniest glitch ever, epic win
Link:
http://in.youtube.com/watch?v=UzV6rJFkGGQ
Schim using telekinesis
- epic kill !
Link:
http://in.youtube.com/watch?v=uq9274YauCo
Invisible Alex
- But monster know where you are
Link:
http://in.youtube.com/watch?v=AY4hfb7snFQ
​
Last edited: