You've reached the official website of Digit Magazine (India's #1 tech mag). You can get access to the digital version of the magazine here. If you came here looking to subscribe to the print magazine, you can do that here. 
Try before you buy: get the full experience by reading our Entire January 2020 issue for free.
To get access to the digital edition, buy the latest issue. Or, if you have already purchased access, first log in and then read one of the available digital magazines.  
Existing print subscribers or single issue buyers can get access to the Digital issue for totally free. Just contact us here.
We also have a simple user guide here
Click here to read the latest SKOAR! Gaming Digital Mag 
---
Buy a Digit Magazine subscription today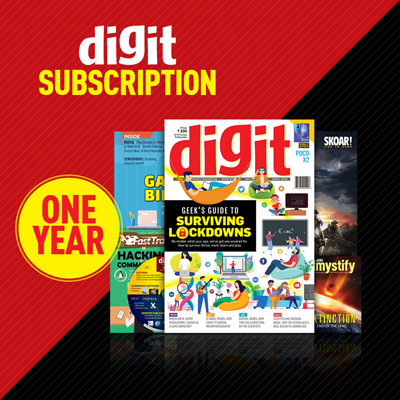 ₹699 /-
---
✓ Save most
46% savings
✓ 12 Issues
Get 2 Specials
✓ Digit Archive
Get access to the full archive
---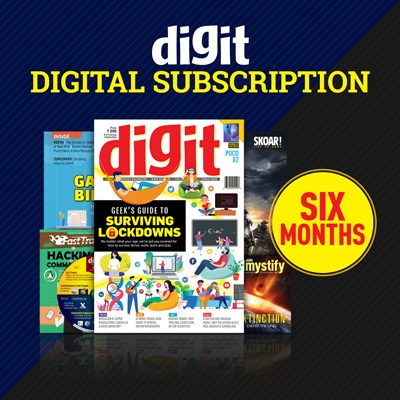 ₹449 /-
---
✓ Save More
31% savings
✓ 6 Issues
Get 1 Special
✓ Digit Archive
Get access to the full archive
---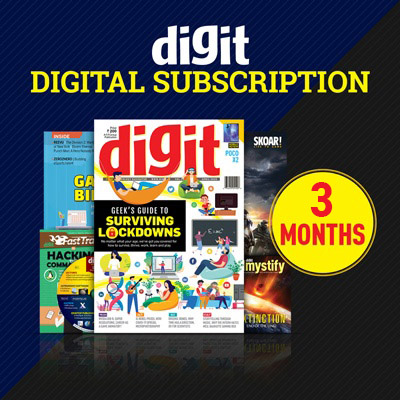 ₹249 /-
---
✓ Save
17% savings
✓ 3 Issues
Get 3 latest issues
✓ Access anywhere
Access your issues from anywhere
---