Hello everyone. I have recently taken Wishnet Broadband provided by our local cable operator. Currently they are getting quite popular because if their low tariffs and other advantages such as peering of locally seeded torrents, Web and Video cache which store in a local NAS many popular files from Youtube, SongsPk, Filehippo etc.
Also, it is quite simple to share the internet connection over multiple devices in your house using a Wi Fi router.
I didn't know anything about Wi-Fi routers or any wireless network settings before but i ordered a TP-Link WR841N on Flipkart, had some help from my friends followed some tutorials over the internet and it took about 10 minutes to setup everything. My point being, its quite simple to set up and almost anyone can do it.
If you're using cable internet service, you probably have a CAT5 cable with a RJ45 clip directly from the post.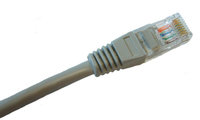 You need your IP settings for this (IP/Subnet Mask/Default Gateway/DNS Server/Alternate DNS), if you know them then it's all good, otherwise, no need to call up your LCO, here's how to get them.
Click on the Network Icon - Open Network and Sharing Center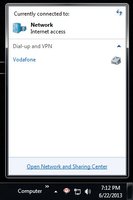 Local Area Connection





Properties - > Internet Protocol Version 4 (TCP/IPv4)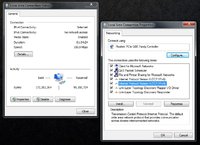 Note Down these 5 Values ( I've blurred my values for security purposes)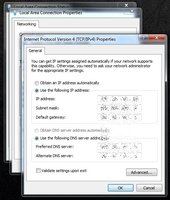 Router Setup
* Power the Router, Connect the LAN Wire RJ-45 ( which was previously connected to your PC) to the blue port of the router.
Another LAN cable will be provided in the box, connect your router with your PC LAN port with that.
* Go to browser , enter 192.168.0.1 , Username and password is 'admin' for both ( without the quotes )


* Go to Network -> WAN

View attachment 10899



This is where you put the IP/Subnet Mask/Default Gateway/DNS Server/Alternate DNS

* Go to Wireless -> Wireless Settings

View attachment 10900



I just set my Wi Fi Connection Name here, and selected the country. The rest are at default values.

* Go to Wireless -> Wireless Security

View attachment 10901



Set your Wi Fi Connection password here ( mine is same as my connection name, don't get confused, you can enter any other value here)


After that, you'll need to set your IPv4 settings as "Obtain IP Address Automatically" and "Obtain DNS Server Automatically" ( See above in the Post )

That was it, it took less than 10 minutes i think, internet running fine on my PC, and I also connected my Mobile, 2 other android mobiles, a Nokia E5, and my laptop, internet working on all machines. Browsing, IDM, uTorrent, everything is working ( Even if my PC is off )
-----------------------------------------
EXTRA : Many people use a software called HFS to share files with others over Wishnet ( at LAN speeds, ~ 10 MB/s) if you want to use it, you have to create something called
Virtual Server


* Go to browser , enter 192.168.0.1 , Username and password is 'admin' for both ( without the quotes )

Forwarding -> Virtual Server

Enter these values ( assuming HFS runs on port 80, if any other port, use that value)