I oc'ed my gpu a few days back. Now my cabby is making too much noise.
I restored the clock settings to default but still the noise is there. And FAN also set to Auto.
I oced my gpu from
Core Clock: 875 mhz to 900mhz
Memory Clock: 1200mhz to 1355mhz
GPU Z Temp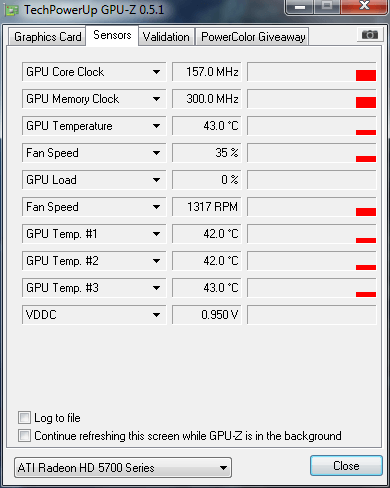 My rig
HD5770
C2Q6600
Mobo : Intel DG33Bu (uber suck)
3 * 1 GB XMS2
How can i fix this?