This is a Cheap and low cost LED TV by VU, otherwise known as HiSense
Display 1360x768 @60Hz 16mil color TN panel? 6ms - good viewing angles
Speakers a Dual 6w with good enough Sound for a TV
HDMI x2 (Supports PCM 2 Ch audio Only) HDMI 1.3
DVD Component Y, Pb (Cb), Pr (Cr) x1
Composite x1
RF x1
VGA x1
USB 2.0 x2
3.5mm Audio in x1 (PC for VGA)
3.5mm Audio Out x1 (Headphones)
Price 15450 Flipkart
Panel quality
DSE: very less so this panel, I have to say beats my LG LB425610 in the DSE department
Contrast level - OK
Brightness level - OK
Saturation - OK
Tint - F..ked up

I have a fix for all these and that actually works wonders for this tv so read on.
HDMI Performance: Excellent
Tested with PC, Airtel HD
The zoom modes are great. 1:1 , 16:9, 4:3, legacy Stretch(for SD channels), Zoom (basic zoom)
Component performance: Excellent
Tested with PS2
USB: not tested- claimed to support 2TB HDD 500mA
Composite: not tested
RF: not tested
IR Remote: looks cheap but better than Micromax remote
Stand: Sumo feet style stand which is pure plastic but strong enough to carry the TV and keep it upright.
Bugs: 1
The tint control is greyed out and a regular user cannot change it in any display mode or input selected. This is really messed up. Why would you even do such a thing. Are you nuts VU?
Anyway, I managed to figure out how to get into the service menu to fix the tint cause the people were looking weird on this TV and that was a big drawback.
Service menu VU 32K160 Rev D
Click on Menu>Audio>Balance
Enter code 1>9>6>9
You will enter the Service Menu.
Use navigational buttons to select the picture options
Select Picture>WB Adjust, set the following values
Panel Select: B3
Mode: HDMI 1,2
R-Gain: (this value changes the red color of the panel)
G-Gain: (this value changes the Green color of the panel)
B-Gain: (this value changes the Blue color of the panel)
R-Offset: dont touch
G-Offset: Dont touch
B-Offset: Dont touch
COPY All : Dont touch
Reset: Dont touch
To go back click : Menu
Select PQ NONLINEAR
Select Hue Curve and enter the following values
OSD_0: 31
OSD _1: 31
OSD_25: 40
OSD_50: 50-60 (Choose the desired value as per your reference image. Preferably a persons portrait)
OSD_75: 60
OSD_100: 70
To go back click : Menu
Rating: 4 out of 5 for good performance on games and fast response rate of the panel.
Given the fact that I got it for 13k it this TV is a good buy I believe.
Being an artist, I quickly noticed the bad tint and was frustrated to not be able to change this.
Tried everything on the first day but no luck, next day Started looking for service guide for Hisense as it shows up in the PC as Hisense when connected via HDMI
Found one PDF that gave me the code.
With it I was able to figure out the RGB and tine settings to fix the issue.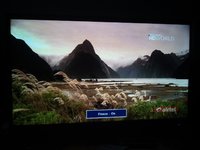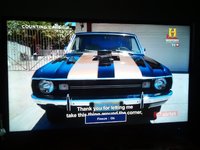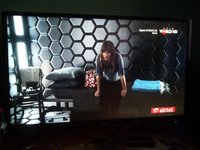 Last edited: