Hello Guys,
I have assembled some systems by myself before, but never worked on lighting. I have recently assembled a new system with Corsair Carbide SPEC - Alpha and wish to light it up to potentially use its see-through side panel.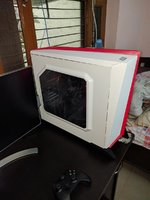 I was looking online for some LED strips but most of them are chinease, cheap and so i am not sure if those are going to work fine. I don't mind costlier strips but it basically should be of good quality.
Have you guys tried any of these, which worked good? Please share your tips/links to the product.
Thanks.