I am the master of my Fate.
Started watching Baki (2018) - Fights are awesome in this one
Some characters resemble Sagat from Street Fighter and Feng Wei from Tekken
Doppo Orochi is amazing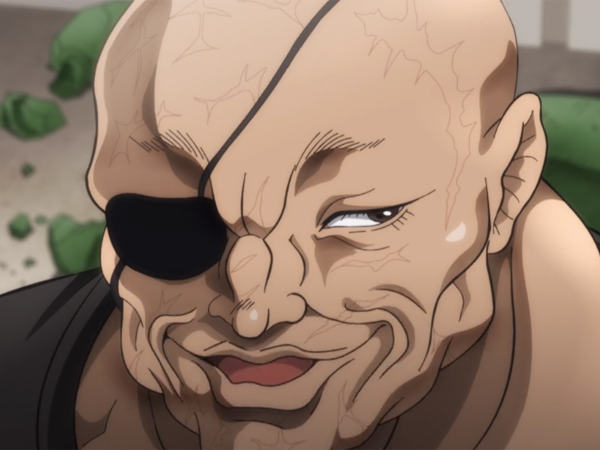 Continue practicing real karate... and soon you won't need to use your dirty weapons! Doppo to Kiyosumi Katou. Doppo Orochi (愚地 独歩, Orochi Doppo) is a 10th dan karate grandmaster and head of the Shinshinkai Karate School, husband of Natsue Orochi and adoptive father of Katsumi Orochi. Practicing...
baki.fandom.com
Last edited: