My room is 298 Sq ft not directly exposed to the sun throughout the day but after 3 p.m it hugs sunlight.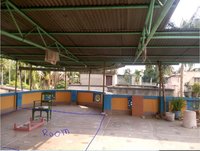 I am looking for a 2 Ton INVERTER A.C.
I have shortlisted the following:
LG BSA24IMA Inverter V Split AC (2 Ton, White)
Daikin 1.8 Ton Inverter FTKV 60 NRV16 R-32 Split Air Conditioner
Hitachi RAU023EUEA 2 Ton Inverter Split AC White
Samsung AR24HV5NBWK 2 Ton Inverter Split AC
Can anyone please suggest which one to take with maximum features?
Does INVERTER AC come with Anti-dust , Anti -bacterial Filer?