I AM GROOT (and so are you)
Here's mine:
I am currently using POPOS. The things I like about it:
1. Very stable (since its ubuntu based, which is turn is debian based, so maybe this is to be expected)
2. Gnome as the default DE: I love Gnome, so its quite cool that POP OS integrates well with Gnome. Even their custom theme is gorgeous.
3.Best out of the box power management for laptops: I didn't knew it before but POPOS provides quick and easy power controls when booted on a laptop, which I will go so far as to say is better than Window's(in terms of intuitiveness)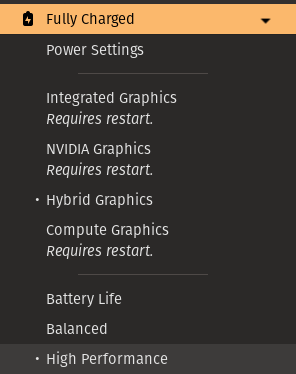 4. Good multimonitor support: POPOS is the only OS that supported my weird dual monitor setup(a lappy and a old 1366*786 display) out of the box. Fedora(which I really wanted to install) gave flickering and buggyness on the second monitor(wrong refresh rate set I presume, though there's no way I could change it, at least in the UI, for my ancient monitor).
5. Good out of the box support: It installs proprietary NVIDIA drivers by default. It even has a useful extention called "Pop shell" preinstalled, which is basically like i3WM for Gnome. I basically had to change no setting anywhere to make it behave.
What I despise about it:
1. Outdated and sometimes unavilable software: Its based on ubuntu, ain't no AUR here my friend. Can't live without flatpak and external repos in this land.
2.Pesky things: POP OS's choice to use their own dock instead of default Gnome, and setting performance profile to balanced everytime I reboot(both things can thankfully be manually changed). There's also no separate scaling for 2 different display, a thing I haven't been able to fix till now.