hello friends..
after waiting for about 2-3 months, finally ordered my moto g on the launch day..(was lucky enough to place my order at 12:06 am that day only)
ordered
16 GB
version along with
Red back cove
r on 6th feb and got my mobile on 10th feb (sunday).
Got all the offers of launch day. Total price = 14000 + 270 = 14270
it was first time i had ordered mobile though flipkart and packaging was brilliant with two bubble wraps packing the box.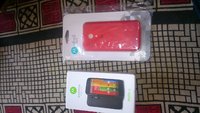 box is so small...loved it..!!..and red back cover is just beautiful ..!!..
and when i opened the box...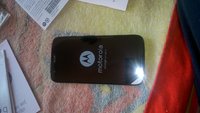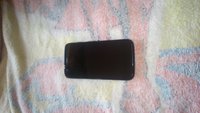 it is absolutely stunning..!!...most beautiful mobile i have ever seen...really its beauty can't be seen truly from images..also the back side looks wonderful..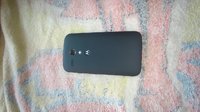 it just look beautiful...and it looks very premium device...looks like a very costly phone..!
Box included -
Mobile (in built battery)
Charger (without detachable usb cable)
Earphones
Moto g specs-
5 MP Primary Camera and 1.3 MP Secondary Camera
4.5-inch HD Display
HD Recording
Wi-Fi Enabled
1.2 GHz Qualcomm Snapdragon 400 Quad Core Processor and 1 GB RAM
Dual SIM (GSM + GSM)
16 GB Internal Memory
Android v4.3 (Jelly Bean) OS
then i turned on the phone, even its boot animation is very nice..!..
**Now
kikkat OTA update is available
and i have upgraded to kikkat..
after quickly setting up my phone..
1.Absolutely no lags what so ever, i was downloading and updating apps from wifi and was also playing games after downloading, but no lags what so ever...feels really nice after using Xperia go which i previously owned.
2.Superb display...very crisp text..but personally i don't like those 3 buttons inside the screen itself, there is much space below the screen, they could have placed it there only..but again that is also a point which may have reduced the cost..Screen is though finger print magnet..but no scratch till now..looks just new after a wipe with cloth..
*after kikkat
- transparent status bar and three buttons on bottoms, that bar is also transparent which gives more portion of your screen visible.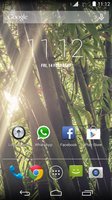 3.Loud speaker quality is very good..very loud..good for playing music and u can hear ringtone in loud environment, and i got very nice call quality as well.No distortion.
*after kikkat
- Audio quality is even more better.In 4.3 there was a volume level bug (volume gets very close to inaudible at about 70-60% of volume bar), it has been resolved
4.Gaming performance - i downloaded games like subway surfers, angry birds go (racing game), death moot 2, tennis 3d and these all are running without any problem.Very smooth performance.Asphalt 8 airborne running smoothly at high settings..!!..amazing performance..!
*after kikkat
- not much noticeable difference, but yes it has become more smoother.will update more about this in next 2-3 days.
5.Multitasking - Switching between apps is quick and fast, not so fast if many apps are opened but not so slow that it may seem like a problem. I was switching between fb, whatsapp, game, playstore, messaging and settings without any problem.
*after kikkat
- it is very fast (i am not using ART), but still very fast and quick.
6. Camera - it was being said that camera is not upto the mark, but i found camera quality to be decent enough, it takes pictures fast and quickly.Some camera samples are (from auto expo, total artificial light)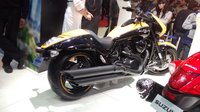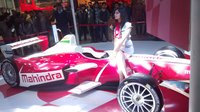 *above pics are as it was taken by camera. not edited
Video recording is very nice, and u can click pictures while recording videos.I have not tried slow motion recording yet.
*after kitkat
- MAJOR increase in camera performance IMO.Specially auto focus has become real quick.Much faster than it was in 4.3, and image quality is also increased lil bit.Below are the pics clicked after 4.4 upgrade(low light is because of weather, cloudy weather)
7. Earphones provided are not so good, just okay for calling purpose only.I would recommend using other earphones for music. we are lucky that we got charger and earphones (which are not provide in some other countries) and price is still so low.
8.charging is slow, but i read somewhere that after some recharge cycles it will charge faster or it maybe the 550 mA charger.but its okay..u cant have everything best in this range..
9.Battery backup - i left at 6 am with 94 percent battery and used the phone for gaming(half an hour), movie(half an hour) internet (3-4 hrs) and clicked about 150 picturs and 4-5 videos recording and next day 5 am, it was 27 percent.So as of now, battery backup is excellent, it can easily last a day with medium to heavy usage..
*after kikkat
-
Major increase in backup time.
battery backup in my case has increased considerably.it was already very good in 4.3 but 4.4 increased it even more.
10.Benchmarks - Done on jellybean(stock), antutu score is 16933, slightly more than nexus 4
*after kikkat
- antutu score is 17545.
So over all i am very happy with my phone..!!..it is just so beautiful!!..absolutely gorgeous ...Clearly the best phone under 15-16 thousand you can buy..!!..
pls note that this is my first review ever, and if anything is missing pls telll me ..i will update it ASAP..
thank you...fell free to ask anything..
Last edited: