Today, I went to Mblaze's website to check plans.There I chose Haryana for circle but it gave a message that Supreme Court has stopped the service in Haryana.
I chatted them online and they said the same.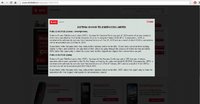 This showed at the website
MTS India - MTS MBlaze, MTS CDMA India, MTS MBrowse, MTS CDMA SmartPhone, MTS Android Phones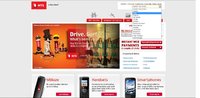 This showed at the website mtsindia.in
Does this means that I have to change my internet?
I am still able to use MBlaze.
Should I stop using it or what?