Product Name, Manufacturers code & URL:
Kindle Fire, Full Color 7" Multi-touch Display, Wi-Fi (Kindle Fire 1st Generation 8GB) with Amazon Kindle Fire Zip Sleeve, Graphite colour
For further features refer company website..
Imported from USA..
Time of Purchase: 20-May-2012
Company official Remaining Warranty period: Yes | 7 Months in USA
Reason for Sale: Not Using any more
Purchase Invoice Available: Yes, Will be shared once I scan it..
Product Condition: As good as new, scratch less
Accessories Included: charger and Kindle Fire zip sleeve
Preferred Courier: No specific courier
Shipping Charges: At Actuals
Payment Options: Cash, Bank transfer, Gold Coins.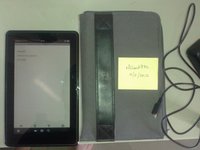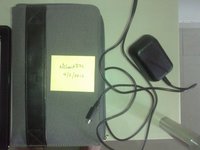 bump !!
Last edited: