'Unbelievably high' level of unpaid-for downloads despite game's $0.99 price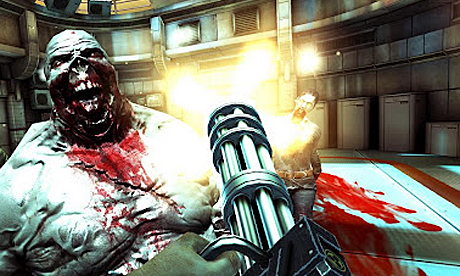 With 400m activated devices and another 1m added every day, Android is on a roll. So why are many games developers still wary of porting their iOS titles to Google's platform? Piracy is a key reason.
Developer Madfinger Games is the latest company to fuel the debate, after changing its Dead Trigger game from paid to free on the Google Play Store. The zombie-themed first-person shooter launched earlier in July for $0.99.
"Regarding price drop. HERE is our statement. The main reason: piracy rate on Android devices, that was unbelievably high," the company posted on its official Dead Trigger Facebook page, comparing the game to its previous title Shadowgun.
"At first we intend to make this game available for as many people as possible - that's why it was for as little as buck. - It was much less than 8$ for SHADOWGUN but on the other hand we didn't dare to provide it for free, since we hadn't got XP with free-to-play format so far. - However, even for one buck, the piracy rate is soooo giant, that we finally decided to provide DEAD TRIGGER for free."
The company's post was likely in response to criticism from players who had paid $0.99 for Dead Trigger in its first few weeks on the Google Play Store. Pocket Gamer reports that a number had posted one-star reviews after the change, angry at having paid for a game that is now free.
Developer says piracy forced Dead Trigger Android game to go free | Technology | guardian.co.uk