The Digit brand team
Admin
Participate in our Honor discussions, post your opinions, get likes on your posts and stand to win an Honor 10 worth ₹33,000 & up to ₹70,000 PayTM cash!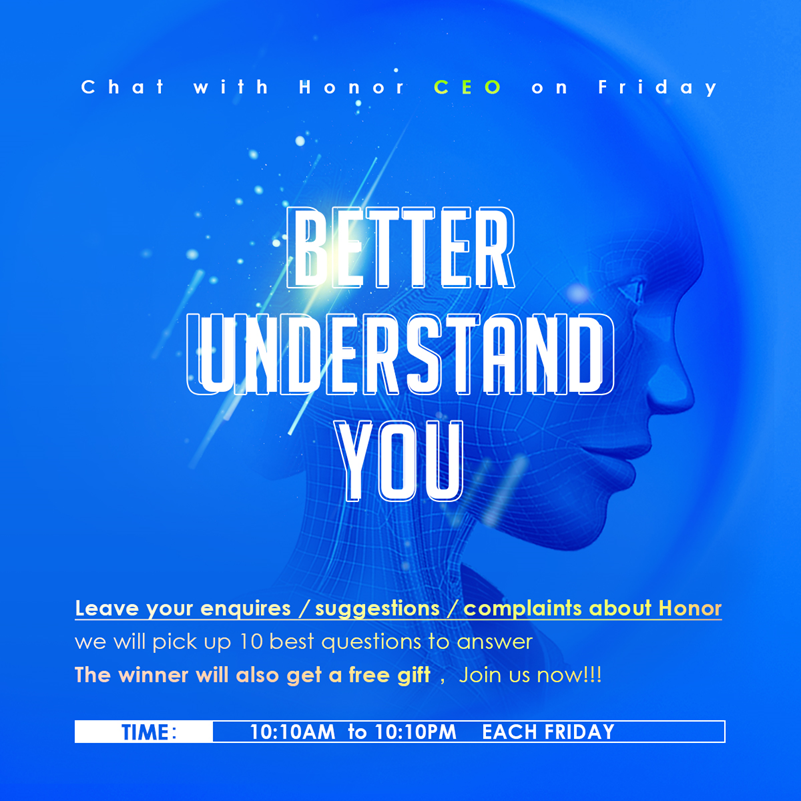 This is a chance for Digit Forum members to post interesting questions to the Honor CEO about the new Honor 10 that was recently launched in London on May 15th.
This is an activity that will run for four weeks (starting today), and the top 10 questions will be selected by the Honor CEO to answer on the Digit forum.
As a bonus, the top 10 questions that are picked will receive exciting prizes from Honor.
The idea is for Honor to get feedback from the geekiest bunch of Indians (that's you), about the new Honor 10 phone and it's features, so they can use that feedback constructively, and for you, we're trying to give you a platform to directly speak to a large company's CEO. Win-win.
The goodies that you receive if your question is picked won't hurt either

General rules? Pretty much standard for such discussions.
Please be polite, think your question through and express it as simply as possible. You can choose to ask questions, share a story or a comment about Honor products, and ask him anything about the exciting Honor 10 that's just launched. Even general trends in the industry, and what Honor's opinion or outlook about them, etc., are fair game.
For more info on how to get your hands on the prizes,
check here
in a new tab for more details.