Updates to this post:
Edit - 1 : Added notes about the review.
Edit - 2 : Added more observations.
Edit - 3 : Adding Images.
[Camera Snap Samples to Come Soon]

Hey guys!
Three weeks ago, Flipkart finally made good on my pre-order of the Nexus 6P 64GB Graphite edition, and I also got the iPhone 6 around the same time. I've been playing around with both, and I would like to share a few of my honest opinions about both these phones.
Please note:
1.
This is not a product review.
This is not a review pitching the iPhone against the Nexus. Its just a review that collects my experiences using both phones. Thats it! If you notice some obvious points that are missed, please feel free to add them!
2.
The review is an opinion after all
I welcome constructive criticism, and suggestions for improvement.
Some Images
This Forum does not allow more than 5 attachments in each post. You can find all the photos of the two devices in this Google Drive Folder
iPhone 6
This phone has been around for quite some time now, and adding photos wouldn't be the best use of anyone's time. However, here are a few: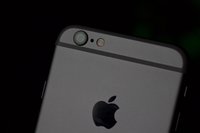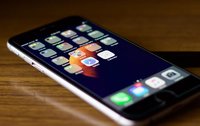 Nexus 6P
Here are some images of the Nexus 6P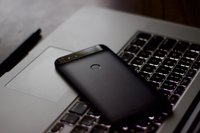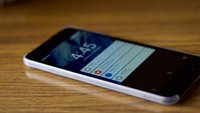 What I liked about the iPhone 6
Build Quality:
This is something quite obvious, but I'll add this anyway. The iPhone's build quality is excellent, and I love the feel of it on the palm of my hand. Later, I added the protection of a Spigen's TPU case (Ultra Rugged Hybrid, I guess) and yet, the feel/weight of the phone in the hand is seriously premium. The Nexus 6P too exudes this premium feel thanks to the metal unibody design. However, since it's much larger, it isn't exactly a one-hand device.
Double-tap to reach:
The double tap on home button feature that brings all the icons on screen within thumb's reach. This has been quite useful to me, sometimes, and have often missed the same feature on the much larger screen of the Nexus 6P.
Earpods:
Good Bundled EarPods came with the phone - Here's something Google needs to sit up and take notice. Apple gives a pair of EarPods that are really good. Come on, Google, We paid 43K for a premium device. Don't you think we deserve at least a basic durable pair of earplugs with the flagship device? The earpods I received with the iPhone 6 are of great quality. However, they cannot be used when moving. the pods kept getting loose and almost falling off my ear when I was walking or moving. The ones I got with the Nexus 6P are also pod-type, and do not have any silicone plugs. These too, are equally annoying when it comes to listening to music or calling when on the move.
Brilliant screen
: Yes, the screen on the iPhone rocks when it comes to brightness. The resolution and Pixel density are pretty good for the 4.8Inch screen, and on side by side comparison with the Nexus 6P, they both seem to be just about as clear and Hi Res as each other. However, the Nexus 6P pales in brightness when compared to the iPhone 6, but only slightly.
User Experience:
The iPhone has always been known for it's simplistic yet efficient User Experience Design and App guidelines. The iPhone 6 series also, do not disappoint. Good use of screen space, well designed apps and interfaces. I love the default wallpapers, and I'm still using one of those for my lock screen. Minimal inbuilt apps, and most of the apps that I missed were available on the store for free.
What I liked in the Nexus 6P
The Fingerprint Sensor
[It does work much better on the 6P] - The Fingerprint sensor on the Nexus 6P has been performing phenomenally so far. I haven't experienced any inaccuracies yet. Its damn fast too! By the time you remove the phone from your pocket, you already have it unlocked if you allowed your index finger to naturally place itself into the fingerprint sensor's groove. Thats one feature that Apple hasn't yet copied - Unlocking the phone merely by touching the sensor. At the moment, I need to press a button first, and then touch the sensor (or press the home button and continue to keep my finger in contact with he sensor on the button to unlock the phone). As you might have guessed, this takes a couple of seconds and a click longer, and can be annoying to go back to once you are used to the raw efficiency of the Nexus Imprint.
No Crashes
. App or system crashes are very very common in Android Phones, but the Nexus Line stands a class apart. I have now used this phone extensively for over a week now, and I am pleased to report that there hasn't been a single app/system crash to date. The iPhone, on the other hand, crashed once when I was setting it up for the first time, and refused to boot. Only after I attempted a recovery boot by plugging it to a laptop with iTunes did the phone start working normally again. However, that being said, I haven't experienced any crashes since.
No Overheating
. SnapDragon 810 v2.1 is definitely shining with a metal bodied phone. I did not experience any throttling of any kind, and the phone barely ran warm during the most intense app/game usage. I tested using real-world tests, like games, multiple apps in the background, etc., and the phone did,'t even break a sweat, nor did it run hot. It did get warm, but not even half as warm as my old Galaxy s3 used to get. This is one department that I am pleased to say that Huawei has excelled in.
No BendGate Bullshit
- This is a large phone, and when wearing a pair of jeans that are a bit on the tight side, you will experience difficulty stuffing or extracting the phone from your pockets. That being said, there's no chance that the phone will bend under normal circumstances. The bend-gate controversy can now be allowed to sleep. It really isn't as easily bendable as we have been led to believe. If you take care of the phone (basic maintenance that any manufacturer would expect, not "handle-with-care" type of care), then your phone will last a long time. This applies, of course, to all phones.
Loud Stereophonic speakers
. Yes, the speakers on this phone are damn loud. I was extremely happy to see that I could easily listen to a video without having to resort to earphones, when I was out in the open.
Camera Hardware
- Laser Auto Focus means that not a single pic I snapped had the subject blurred. Both iPhone and the Nexus have really good cameras, but the Nexus is a clear winner here. Images below, can show you this.
What I do not like in the iPhone 6
The Ringtone debacle
[Yes, I'm going to talk about this, Apple] - Seriously? What were you thinking Apple? How much time does it take to set an mp3 song as the ringtone on a nexus device? Lets see: open up a file manager like ES File explorer, select the song, and in the options, choose "set as ringtone". Done. Less than a minute if you have the file manager app (maybe 1 minute if you don't). Maybe more for slow people out there. Lets check out the things we need to do on the Apple Phone - Select the song, in the iTunes store, pay for a 20 second version of the song(no, not your choice of 20 seconds), sync the device with your iTunes, get the ringtone and set it in the settings window. Do that in less than 20 minutes, and I'll be amazed. Another way would be to cut the 20 second clip from an existing mp3 song, convert it to AAC format, change extension of the file from m4a to m4r and then add it to iTunes, sync, set as ring tone on phone. Seriously, What the hell were you thinking???
Delicate Screen
- Yes the screen looks bloody brilliant. But its still easily destructible. The rounded sides and edges make sure that the screen touches the surface if placed face-down, and you need to compensate by adding a protective case that comes with extra lip on the top to keep the screen from touching
Raised Camera Module
- Unless you are using a case, the camera component will always touch the surface when placed with the face up. This will, over time, cause numerous scratches on the lens, and you might end up regretting not going for one of those lens-guards.
No Notification LED
- The Nexus comes with a small yet efficient LED notification that lights up in multiple colors based on the app that is pushing the notification. (So far I have only seen Green (WhatsApp), Blue(FB) and White (SMS, Calls, etc), though more colors may be there). This may be a little insignificant to some, but I find it indispensable, especially when the Ambient Display notification has come and gone unnoticed. In the iPhone, pressing a button is unavoidable when checking for presence of notifications.
What I did not like in the Nexus 6P
No Bundled earphones
(unless you pre-ordered your phone like me)
Earphone port on the top instead of the bottom
(Yes, it does make a difference)
Battery Life
- Yes, the Nexus 6P is a daily driver, and it's battery lasts a day on rigorous use. However, it does leave something to be desired, and on those extra long days, you'll end up searching for the charging port. While its true that the phone has rapid charging capabilities, the USB-C is not yet a standard and widely used port, and hence, you need to keep your charging cable and rapid charger close by at all times. This will become a non-issue over time, but for now, its an issue worth noting. This point will be further updated!
I would love to hear your feedback/opinions about the two phones, and have a discussion going!
Last edited: