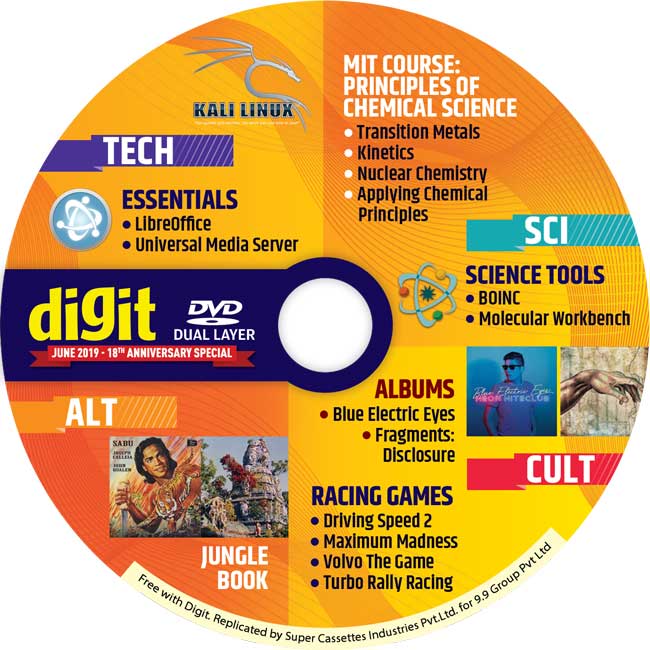 Thank you for subscribing/buying the latest Digit Magazine. You're obviously here because you wish to redeem your copy of the "e" DVD. Instead of limiting ourselves to physical media, we're attempting to curate the best content from the WWW for you, and give it to you in monthly installments. By the 15th of every month there will be a new e-DVD made available to subscribers/buyers of the Digit Magazine, so watch our homepage for updates. 
Follow these instructions to redeem your e-DVD.
Skip to step 3 if you've purchased the June 2019 issue.
Here's where you'll find the latest e-DVD by the 15th of each month:
e-DVD Link
On Page 1 of the issue, you will find your coupon code which allows you to purchase the e-DVD. In case, you do not have a coupon code or your issue is damaged, please write to help[AT]digit[DOT]in with a photo of the damaged page and we'll hook you up with a new coupon code. For folks wondering about what you're getting with the e-DVD, you can always redeem the first ever e-DVD for free here.
On the e-DVD home page, please find and click on the e-DVD for the particular issue that you have purchased. 
Add it to cart and check-out using the coupon code you've been given. The value of the e-DVD will be made Rs.0/- if you've properly typed the coupon code.
Complete the order and you will receive an email with a confirmation of the redemption as well as a link to access your e-DVD contents.
Once redeemed to an account, the e-DVD will be yours to access forever.
You can always find the link to access the e-DVD on your account page:
https://geek.digit.in/my-account/orders/