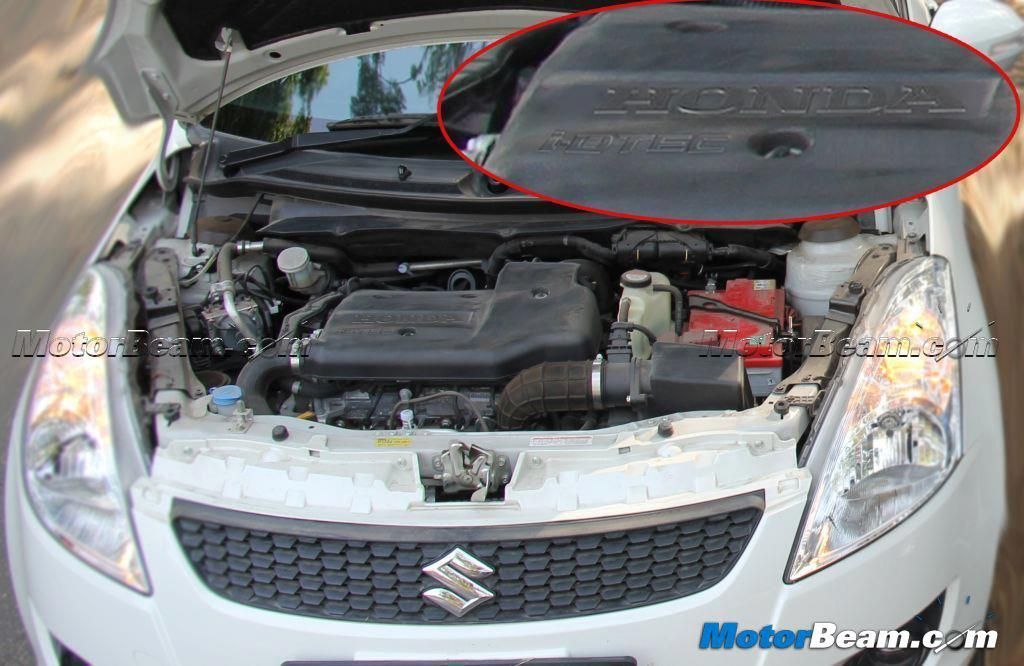 Maruti Suzuki has long enjoyed monopoly in the Indian market, with no one even coming close to beating them in sales. India's largest car maker has dominated many segments and remain untouched, until now. Sources close to us have tipped us about Maruti Suzuki's latest worry, Honda's fantastic diesel engines which are all set to give Maruti sleepless nights. Not only is Honda's 1.5-litre powerplant more powerful than Maruti Suzuki's 1.3-litre Fiat sourced unit, it also gives significantly more mileage, a crucial deciding factor for most buyers in the hatchback and compact sedan segment.
Luckily for Maruti Suzuki, they are not tied to the 1.3-litre Fiat Multijet diesel engine, which was not developed by them in the first place. Thus the company has decided to ditch Fiat diesel engines in its cars in the near future, replacing them with Honda diesel engines. Both Japanese companies are already in talks about the diesel engine deal and our team member Anupam Singh Parihar received a secret image of a Swift with Honda's 1.5-litre i-DTEC diesel engine underneath the hood. This image was shot at Maruti Suzuki's R&D centre and was leaked by an unknown employee.
Now why would Maruti Suzuki let its engine covers have the Honda name. People aware about the development, who wish to remain unnamed for obvious reasons, inform us that Maruti Suzuki wants to first test Honda's engines for compatibility in their cars. Some rumours in the grapevine also suggest Honda's demand of not removing their engine covers, as the Japanese automaker wants to spread rapid awareness about its diesel engines in the country. This deal could go through as soon as later this year, resulting in the Swift Sport being launched, offering 100 PS of power and 200 Nm of torque, while at the same time returning a mileage of 26 km/l (ARAI certified).
Clearly Maruti Suzuki is not a master in making diesel engines and the company firmly believes in "if you can't beat them, join them". The confidence exuded by Maruti Suzuki is truly noteworthy as the Indo-Japanese firm believes they can outsell Honda by using Honda's own diesel engines in their cars, against them. Will GM and Tata Motors also procure diesel engines from Honda is not known yet but it seems unlikely.
Complete article -
Maruti Suzuki To Ditch Fiat Engines For Honda | MotorBeam - Indian Car Bike News & Reviews
Read more at
Maruti Suzuki To Ditch Fiat Engines For Honda | MotorBeam - Indian Car Bike News & Reviews