Right off the assembly line
Good Afternoon friends, I want to do a project on PC Hardware Assembly for different configuration as listed below on various criteria with budget allocated to each configuration can you please suggest me the same with reason for selection of various components for a specific config or provide me the link where I can find it . I will be thankful to you.
Pls find the att PC Specs image to this thread.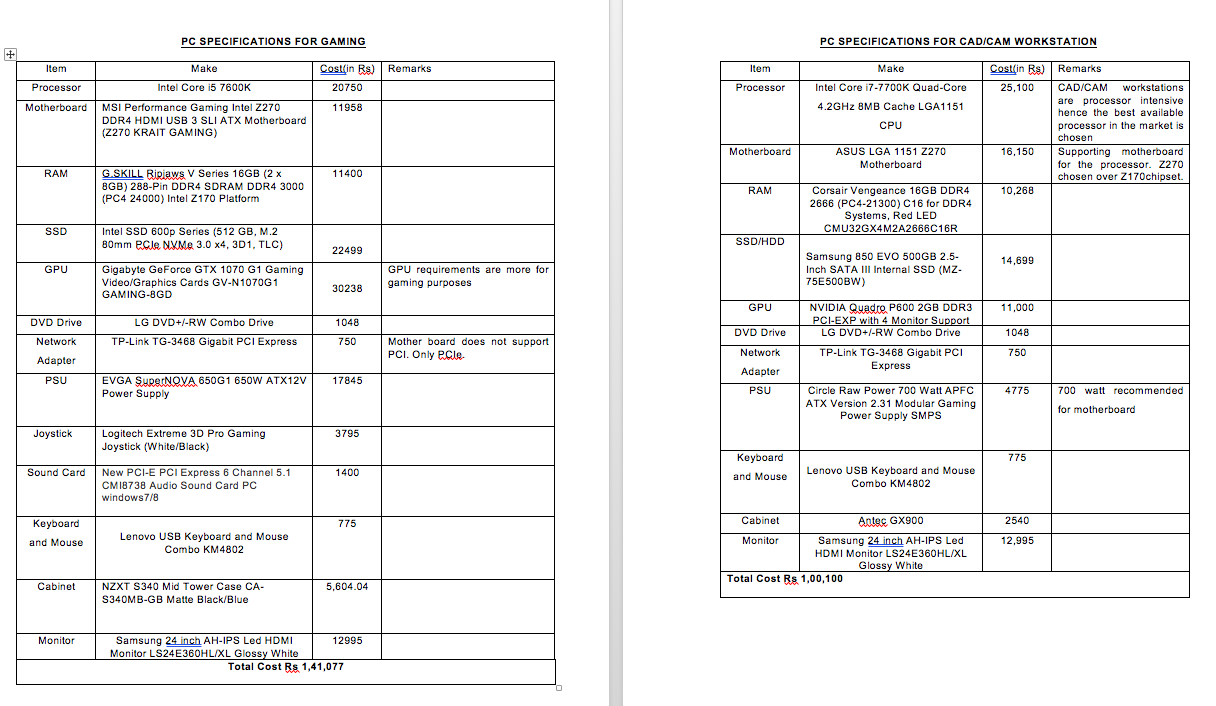 Configuration :
PC for Home use (Budget : 50,000/-).
PC for CAD/CAM Workstation (Budget : /1,00,000-).
PC for Gaming (Budget : 1,50,000/-).
Criteria for each config wherever applicable
Processor.
Motherboard.
RAM.
Graphic Card.
HDD/SDD.
SMPS.
Monitor.
DVD/CD ROM.
Mouse
Keyboard.