Google's Nexus devices have always strived to be the epitome of technological expertise and finesse. However, in the eyes of the modern day smart-phone user, the brand has sometimes not quite lived upto its expectations. But that seems to have changed this time around with the all new Nexus 6P!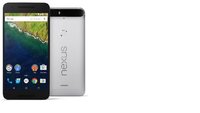 If there's ever such a thing as the 'best smart-phone in the world', this Nexus device from Google, manufactured by Huawei might just be it. But wait! Before you get all teary-eyed and excited, there's one key feature that, like in all other Nexus devices, seems to be missing in the new Nexus 6P as well. Yes, you guessed it right – microSD compatibility. The Nexus 6P, like its predecessors, doesn't pack an expandable storage option – and that's a bad thing. But thankfully, that may just be the only bad thing in this mammoth of a device.
The Huawei Google Nexus 6P brings to the table an absolutely brilliant 5.70 inch Quad HD AMOLED display packing a 2560x1440 resolution with 518ppi pixel density. What that means is with the 6P, you'll get to enjoy a very satisfying visual experience. High color saturation levels and impressive sharpness all contribute to the Quad HD moniker, a feature that is rapidly becoming the mark of a high end smart-phone.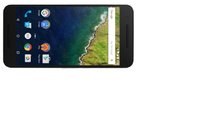 The Nexus 6P runs on Android Marshmallow, houses a 2GHz Octa-core Qualcomm Snapdragon 810 processor and stocks 3GB of RAM. Google offers the Nexus 6P in three storage options – 32GB, 64GB and 128GB. Though with absolutely nil expandable storage option, the 64GB might just be the phone that'll help you get by.
The Achilles' heel for Nexus has by far been the camera. On previous editions, the camera has failed to pack a punch and has always been behind many flagship smart-phones. But with the Nexus 6P, the camera not only packs a punch, but delivers a knockout blow! The Nexus 6P houses a 12.3 megapixel rear and an 8.0 megapixel front facing camera. Though not a lot on paper, Google's now improved stock camera application does wonders when it comes to taking high definition pictures and 4K videos.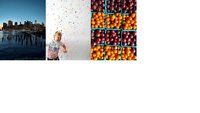 Even though the application doesn't sport manual settings, it's always possible to get that experience from third party Android Apps. The Nexus 6P also features an USB-C port with fast charging. This means that you can charge the phone from 0 to 100 in less than 90 minutes.
Nexus 6P is a single SIM (GSM) smart-phone that only supports a Nano-SIM. Connectivity-wise, options are pretty standard with stuff like Wi-Fi, GPS, Bluetooth, NFC and 4G (with support for Band 40 used by some LTE networks in India). Sensors on the phone include Proximity sensor, Ambient light sensor, Accelerometer, and Gyroscope.
But the cherry on the cake really is the phone's ergonomic design. Featuring a full aluminum uni-body with absolutely flat sides, the Nexus 6P feels comfortable to hold on to. Huawei has housed all the buttons on the right side of the phone and these offer a very solid feedback when pressed. The power-button feels textured and this is especially useful while distinguishing them from the volume rockers, placed just below.
The back panel features the camera bar on top with flash and laser auto focus and the fingerprint sensor just below. Many found the camera bar to be a bit of an eye-sore in the early product renders. However, experiencing it first hand, I can say that it's rather gorgeous. The back panel also features an engraved Nexus logo, making this one of the most recognizable devices out there.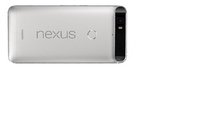 The Huawei Google Nexus 6P truly feels premium and plays the part as well. This device has received massive positive feedback and I can safely say that it's absolutely worth the money you shell for it. Recommended!
Stay tuned for plenty more in-depth feature reviews and amazing tips and tricks for the Nexus 6P coming soon! Don't forget to send me your Nexus 6P experiences and queries in the comments section below. I'll be sure to get back to you!
P.S. Check out these 4 pro-tips for the smart Nexus 6p user!