*preview.ibb.co/c5ToRF/machine_with_missing_components.jpg
I purchased a IFB TL- SDG 7.0 KG Aqua washing machine from flipkart on 2 April, 2017.
The product sent to me is defective.
1) Detergent tray is missing.
2) light bulb assembly missing.
I have provided the image and video proof regarding the same.
Image : Dropbox - P_20170403_174751.jp
Dropbox - machine with missing components.jp
Video : Dropbox - V_20170403_175121.mp
A person from IFB came on 5 April, 2017 to provide the demo of the machine. Unfortunately he could't provide the demo because of this defect and told me to get the product replace.
Flipkart said they will be sending a technician on Apr 06, 2017 but no one has come. Today i get a email they will sent someone on April 10, 2017. Clearly they are playing hard to get.
What is shocking to me is their unwillingness to replace the product. Today i lost complete trust in flipkart will never buy from flipkart again.
Please suggest me guys what should i do in this case, i am already getting a feeling they won't be giving me a replacement easily.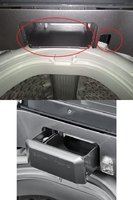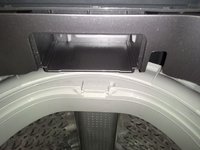 Last edited: