buying & setting up router..
Hi guys.
Currently, i use the normal wired broadband connection from BSNL. I am planning on using Wifi.
I've decided to ditch the old modem & buy a new wireless modem with router.
Can you guys suggest some good routers ??
pls check the location of the pc/router( in the house ) in the attachment.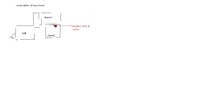 As of now, From the previous threads, i think this router+modem has received more positive feedbacks.
(
TP-LINK TD-W8968 300 Mbps Wireless N USB ADSL2 Modem Router - TP-LINK: Flipkart.com
)
Is this model good enough ?? can i properly access the wifi from every room without any frequent disconnection ?
Do i need to take some kind of permissions from the bsnl office ( before installing the router ) or fill out some forms ??
I have zero knowledge on how to set up a router( super n00b on this subject ), so if possible please provide any links which provide detailed steps on how to install a modem+router..
Thanks.
Ash
between this :
http://www.flipkart.com/d-link-dsl-2750u-wireless-n-adsl2-4-port-wi-fi-router/p/itmd4ky52tgtbawn?pid=RTRD4KY4UNGYCZFG&ref=38c45e98-cfb0-42cf-a777-357dfc80ce0e
& this :
http://www.flipkart.com/tp-link-td-w8968-300-mbps-wireless-n-usb-adsl2-modem-router/p/itmdggsyph7ytbfx?pid=RTRDGGQ754BDWH7U&otracker=from-search&srno=t_1&query=8968&ref=cb733797-6c91-4052-8db0-f859f34a7287
which one do you guys recommend ??