I have a big collection of old digit magazines (starting from 2006) I need to offload because of storage space constraint. I don't want to sell digit to the local raddiwaala so thought of posting an ad.
1. Model number and details: Digit magazines, fastracks, CDs/DVDs. Please note I am subscribed to the magazine only package for the last 2 years, so no fastracks/DVDs will be available for these magazines. Also, I cannot guarantee that copies for all the months (magazine, DVD or fastrack) will be available, neither the working condition of the DVDs/CDs, though most of them are unopened. I can guarantee the number of magazines and fastrack is more than 50.
2. Date of purchase: from 2006 till dec 2012
3. Reason for sale: Storage space constraint
4. Warranty details: NA
5. Expected Price: Rs.500 for the whole lot+shipping, but I will prefer local pickup
6. Location of Seller: Bangalore, EC
7. Pictures along with your User ID + date written on a piece of paper.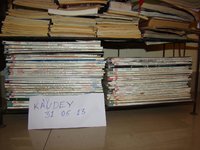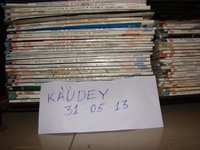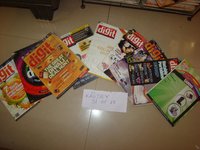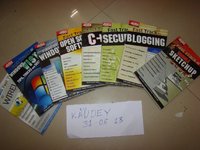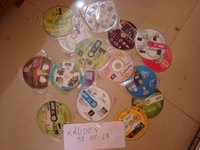 Please note the actual number of magazines,fastrack and DVDs are much more than the pics. I can also throw in a few LPMI (lonely planet india)