The Power of x480
Staff member
Admin
Read an article in the latest edition of digit (Oct 2018) penned under Boo-Man where the author expressed his views around the hype of smart watches. The author wasn't very keen on the idea of smartwatches and was highly in favor of mechanical watches.
Personally for a lot of time I wished to own a smartwatch but resisted cause they were too costly. I kinda seems to agree with the sentiments of the author here and now don't really see the point of smart watches anymore.
Article is a great read. I have attached it here for those who don't own the magazine (I am not sure if that's ok with the digit staff though).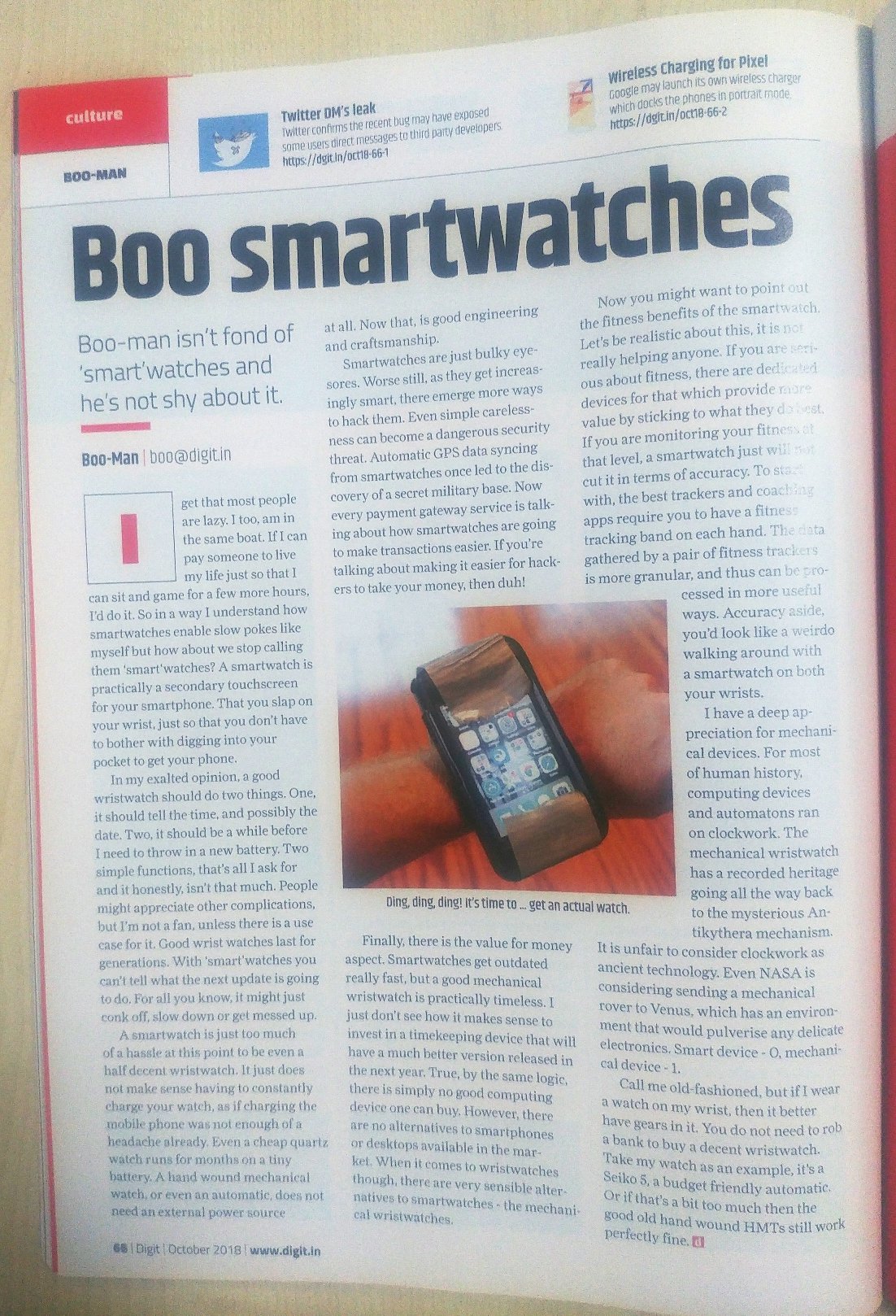 Edit: Saw that it was 'he' who wrote the article. So edited my post accordingly.
Last edited: