I decided to make a thread to show off everything I have. Sure, there are many much better products available but these are the best in my friends circle and relatives
And also, my computer may not be as "monster" as of many others, but its still the best computer I have used till now..

LED Lights in Cabinet.
From long time I wanted a cabinet with lights but I was unable to get LED fans locally and I dont want to go very far. So, after thinking a lot, I got an idea about having LEDs in cabinet itself rather than in fans. This is both, my "2-days timepass" and something that looks nice n I wanted.
Here are some pics:
With lights off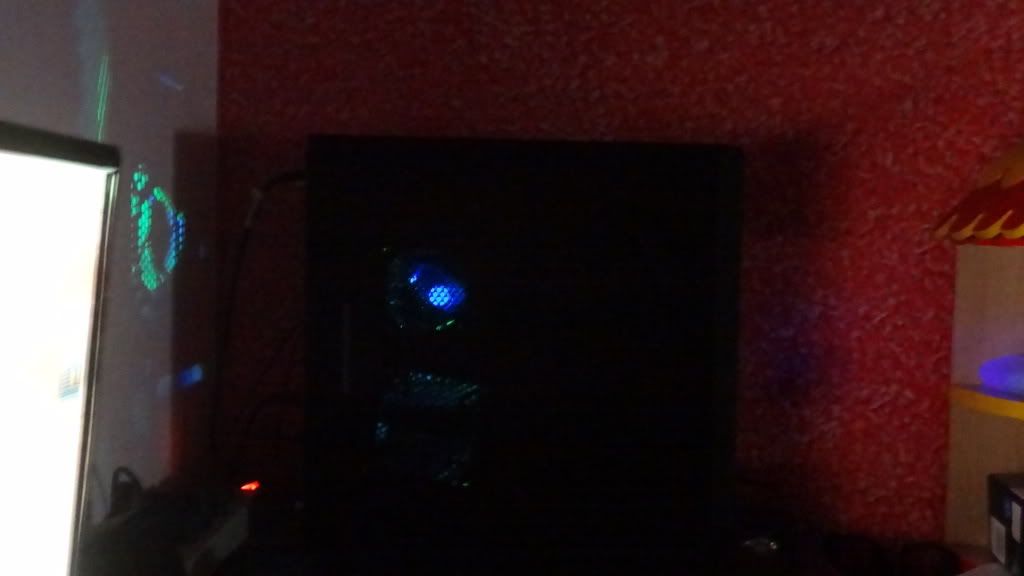 With lights on
What actually is there....
2 LEDs[green and blue] and a battery.
With only green LEDs in front
I am planning to join a switch and add another battery and a few more LEDs(around 5) to it... maybe tomorrow or on Monday. I will post the images of complete lighting then
. Really, I am impressed by what I did and I am very happy with these lights. I just have a question,
Is it possible to connect these LEDs to somewhere in PSU/Motherboard so that I dont have to use battery??
Rest of "All I have"
LG Optimus One
Sony DSC HX7V
Sennheiser HD 408
Creative SBS A120
Razer Goliathus Omega Fragged
Logitech MK200 Bundle
Ripjaws X 4GB
Seagate 500GB 7200RPM
MSI 880GM-E35
AMD Phenom II x4
Sapphire HD 6850
BenQ G2220HD
I am planning to add a Logitech G110 and a gaming mouse to this list soon...
My Optimus One.... Great phone!
My old non-smart(stupid) phone... in a very bad condition.... Now just a paper weight

The
sexy looking
and great sounding headphones,
Sennheiser HD 408
The mouse(Logitech MK200 Bundle) and mousepad...
The HD 6850....
And sadly... actually very sadly, I have a wrong PSU. The CM Extreme 500W.


But I guess I can get a better PSU on my B'day(January)
Last edited: