Hi!
I am admitted to a bachelor course in computer science engineering. I want to purchase a laptop that will serve me atleast for the duration of my course (4years) plus 1 or 2 years if possible.
1) What is your budget?
(INR or USD)
Max 60k INR
2) What size & weight consideration (if any) would you prefer?
Weight : I don't mind. Any weight is okay.
Screen Size: 14 inch
3) What are the primary tasks you will be performing with this notebook?
Coding, typing notes in class, online classes.
I already have a PC which is old and slow and I do lighter taks on the PC. Laptop will be used primarily for the heavier tasks. (android studio, virtual machines etc) and online classes.
4) Are there any brands that you prefer or any you really don't like?
Like
: I prefer
Dell
, but other popular brands will also do if reviews are good AND service centers are good. (I'm in New Delhi)
Dislike
: a) Many people told me that
Lenovo
has poor after sales services. So in case there is some fault in the laptop later on, repairs can be a headache. So avoiding this brand.
b)
HP
Some Linux users recommended staying away from HP because sometimes you cannot find drivers for their laptops.
c)
Xiaomi, Huawei, Honor
(I never read satisfactory reviews about these brands)
[I've given the reason why I don't like the brands. If you want to correct me on them, please feel free to do so]

5) Any typical configuration in your mind you're eying for?
i5 10th gen + 8gb RAM + SSD (any capacity >= 128gb will do)
.
I don't mind if there is no HDD inbuilt, but if its there, its a bonus for me. But SSD is a must.
A similarly powerful AMD processor is also fine for me.
I was surfing some i3 laptops; they come cheaper, but I am not sure if they will be future proof (5-6 years)
.

6) Anything else you would like to say?
Screen resolution : 1080p
Battery back up : (The more, the merrier!) 5 hours minimum.
Purchase place : Online (amazon.in/flipkart or official webiste of the manufacturer)
I have a question:
I will be using Linux distro on the laptop. But most laptops I found online come with MS Windows + Office. Some also give antivirus subscription. All these are useless for me and I can save money on them. But I don't seem to find out how to purchase the laptop without these software. Anybody can please help me with this also.
I'm based in New Delhi. Will be using the laptop for online classes and some coding.
Will install a Linux distro
(arch linux)
.
I wanted to buy the ThinkPad E14 but as I dropped that idea because its manufactured by Lenovo.
Currently I have following in list:
A light-weight Dell Inspiron 14 inch laptop at best price in India. Built with 11th Generation Intel® Core processor, 8GB memory, 512 GB hard drive to speed your work.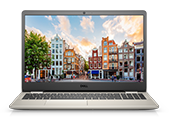 Shop Dell Vostro 14 inch 3400 business Laptop for day to day work & IT needs. Buy Vostro 3400 laptop at best price in India✓
Thanks!