Many people have no idea about the different SSD form factors so they end up buying a Samsung 840/850 EVO SSD.
Don't get me wrong, the 850 SSD is a great drive but you end up losing the 1 TB HDD that comes bundled with the laptop. So it all boils down to the million dollar question:
DISK SPACE OR SPEED??
.......or does it?
Welcome Ladies and Gentlemen to my second guide:
Laptop SSDs.
Form Factors:
mSATA
Here's what a mSATA SSD looks like:
It goes into this:
backside...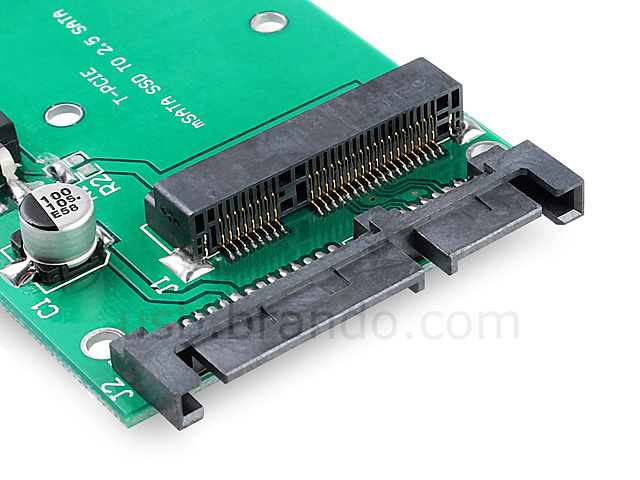 to look like this when fitted.
This form factor is found in laptops of 2012-early 2014 and is getting replaced by NGFF(discussed later).
If you recognize this type of connector in your laptop's motherboard then you may select a mSATA SSD to save your 1 TB HDD.
Recommended mSATA SSDs
Other reliable brands:
Brands to Avoid:
M.2/NGFF
This is what a M.2 SSD looks like when compared to a mSATA
There are five sub-form factors of M.2:
2280,2260,2242(in that order in the pic)
2230 and 22110
The last two nos. denote the distance of distance of screw to slot in millimeters.
You should check that out by measuring with a scale before buying a M.2 SSD.
M.2 SSDs come in 2 variants.
M.2 PCIe and M.2 SATA.
Laptops can only boot from M.2 SATA SSDs so make sure you don't buy a M.2 PCIe SSD.
Also, M.2 SSDs have 2 type of slots: 'B' and 'M'
SSDs with B+M connectors fit into both. M.2 SATA SSDs usually come with B+M connectors.
I'll only deal with 2242 and 2280 as only these 2 form factors are common in laptops nowadays:
2242
2280
This is not available in India yet but you can order one from Amazon if you have an international credit card.
Crucial M550 M.2 SATA SSDs
Recommended Storage Space:
64 GB-Just Windows.
128 GB-Windows+1-2 games.
256 GB-Windows +3-4 games.
If you liked this guide then please click increase my rep(click the star button on the left hand corner of the post) and hope this guide becomes a sticky.
Last edited: