Wow.

How's the microtransactions? Lenient or egregious?
Egregious!
The below Wraith Lord set look costs $28 in real money.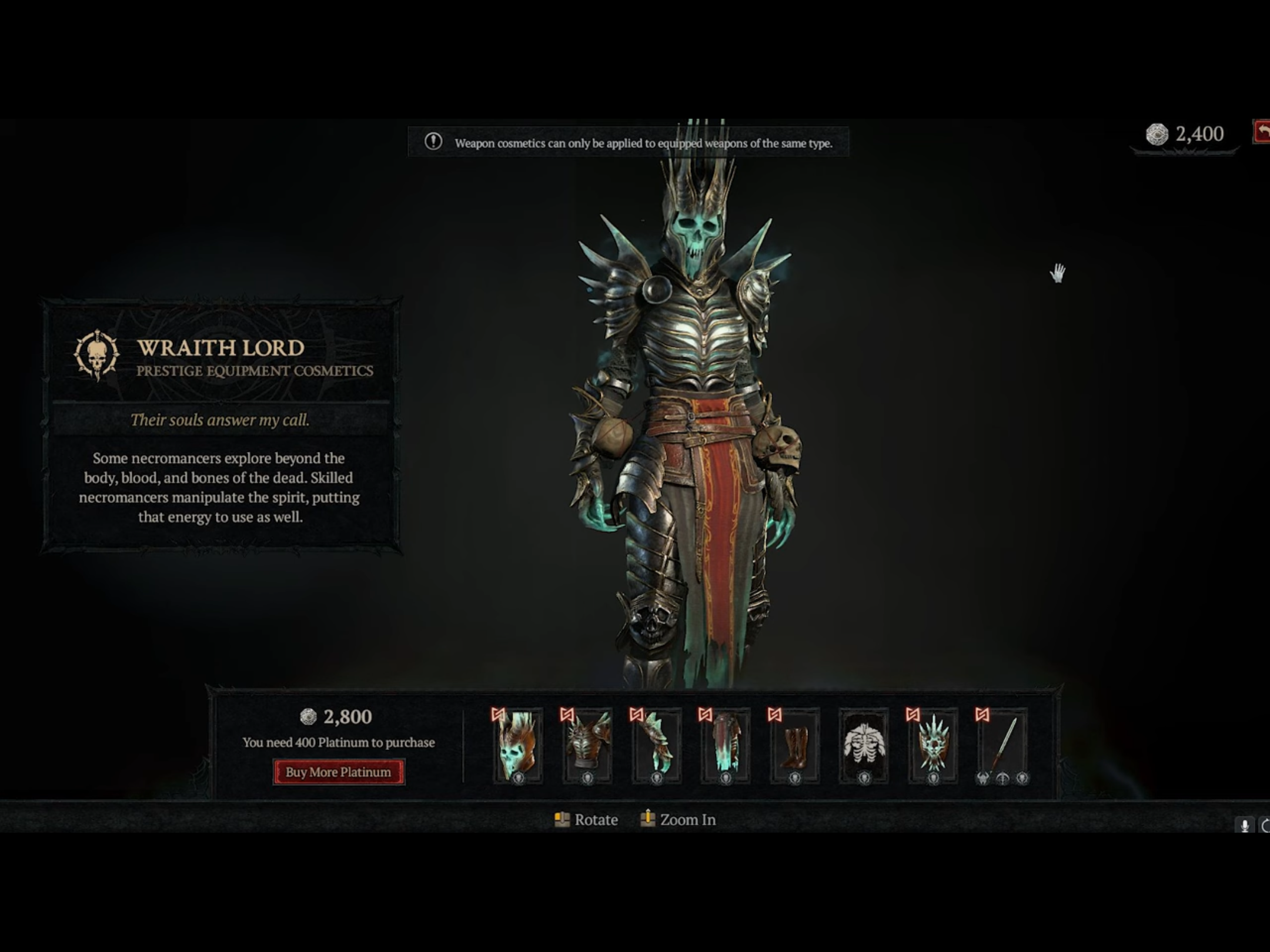 All the MTX are purely cosmetic. Should not bother folks like me who are least interested in paid / rare skins. I never understood the knife and skin crazies from the CS:GO community too.