I am using Asus Vivobook 14 with Windows 10 May 2020 update.
Two days back my laptop's audio stopped working. I was convinced that it was not a hardware issue. I tried reinstalling the drivers, disabling and enabling the audio service, etc. But nothing worked. Finally I did a system restore and that got the audio working again. However, by the end of the day the problem had recurred.
I again did a system restore, which fixed the problem, only for it to recur 12 hours later.
Sometimes when I run the troubleshooter, it shows the following error (not showing now):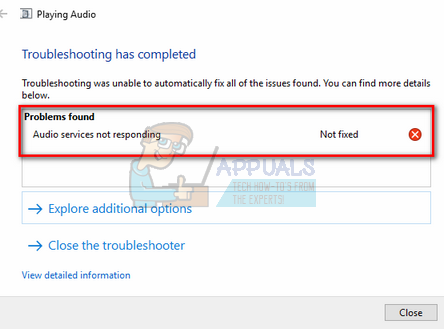 Can anyone help me with this issue? I am not able to locate the source of the problem.