Hello Fellow Gamers,
1. Model number and details: Asus GTX Titan Black 6GB DDR5 Model No. GTXTITANBLACK-6GD5
2. Date of purchase: Upgraded to the Black from the Asus GTX Titan in June 2014. I have to look for the Original Invoice since it's pretty old and pertains to 2012. There is no invoice for the GTX Titan Black.
Also, this is my second Asus GTX Black since I had to RMA the first one. I received this card on 25 May 2015 and it has been running flawlessly since then. The card has not been used that extensively. Further the card has never been overclocked as well.
I have the original box with all the accessories.
3. Reason for sale: Need to upgrade my Graphics Card.
4. Warranty details: No official warranty left.
5. Expected Price: Rs. 14,999/-
6. Location of Seller: Mumbai
It is preferable if you are located in Mumbai since then I can directly deliver the card to you.
7. Pictures along with User ID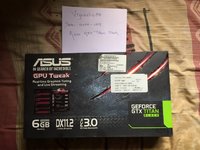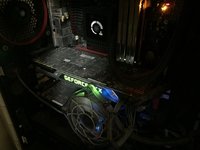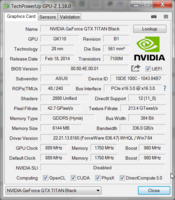 The card can run all games in Ultra in 1080p (except for titles released in 2017) and can also be used for Editing purposes since it has a double precision floating point normally found in Quadro cards.
Looking for serious buyers since it's a high-end product. For any clarifications or queries, you can message me via TapTalk.
Looking for a quick sale.
Thanks & Regards,
Vignesh.
Last edited: