1. Product on sale:
TL-WN721N - Welcome to TP-LINK
2. Price:
Rs. 400
3. Reason for sale:
The device is not 100% compatible with Windows 8 (my current OS). It works perfectly fine with other versions of Windows
4. Product condition:
9/10, in mint condition
5. Invoice:
Available
6. Warranty:
more than 2 Years All India Warranty left
7. Location of product/seller:
Delhi/NCR
8. Shipping Charge:
Would prefer to sell locally else buyer would need to pay for the courier charges.
9. Preferred courier agency:
Local sale/DTDC.
10. Money transaction:
Cash, bank-transfer.
11. Pictures: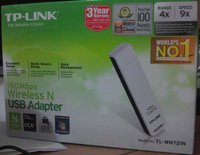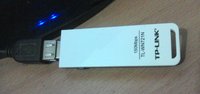 12. Additional info:
All bundled accessories are included with box, which includes CD-ROM and USB cable.
Last edited: