If you check Samsung's site-
Samsung 23.5" Curved Gaming Monitor - Price, Reviews & Specs | Samsung India
There you can see it is clearly written that my monitor support 75x75 wall mount.
Well i went and bought a Flexible monitor stand which support 75x75, and this is what happened.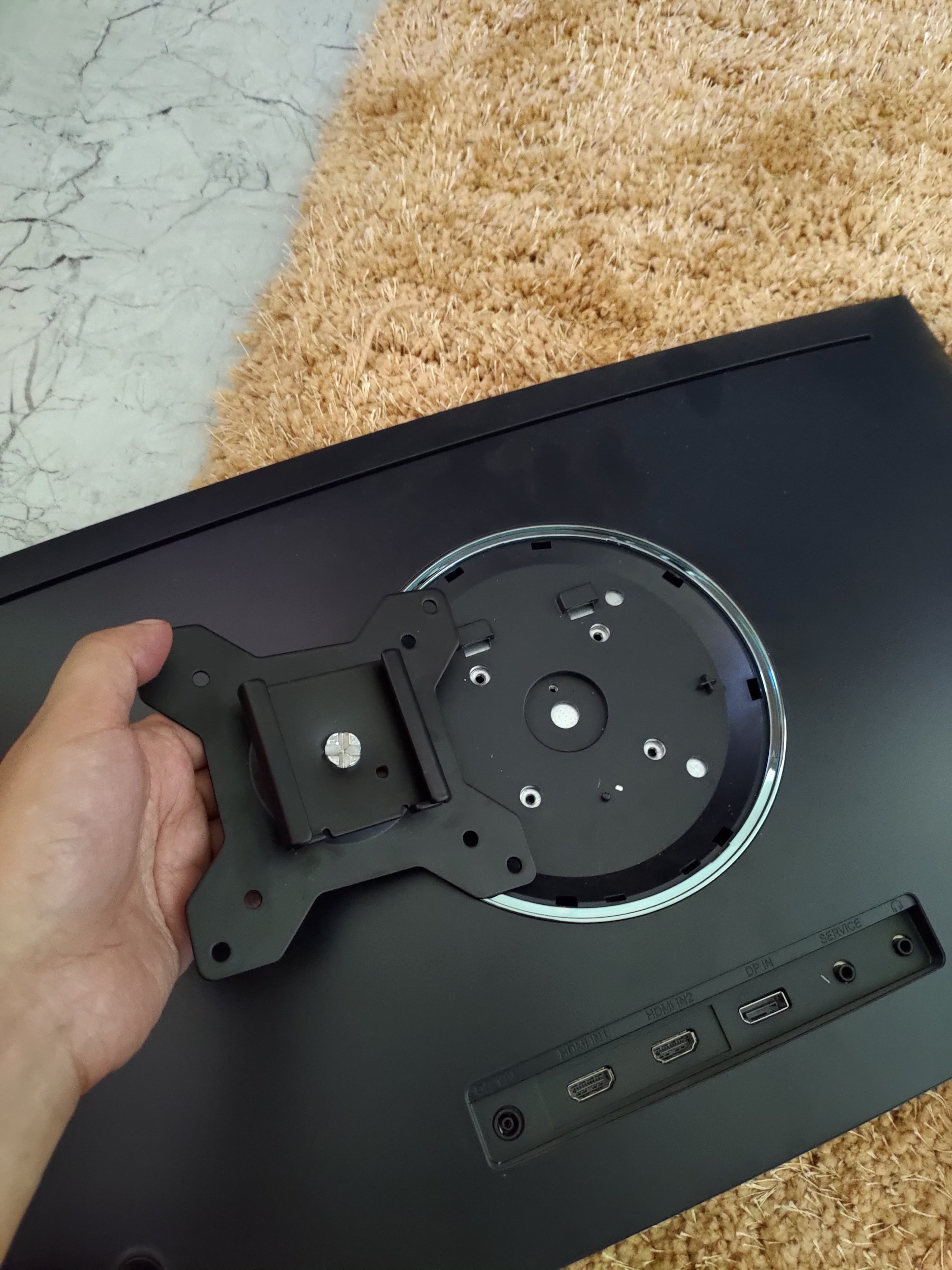 As you can see, there are no holes to drill the screw for a 75x75. Samsung made me lose my money and mislead me.