Right off the assembly line
Tips & Tricks – Speeding up your phone on EMUI Devices
​
Two easy Developer Settings to Make Your Phone Run Faster

If you've noticed your phone slowing down, there's a quick and easy fix:
Turn on Developer Options, and customize your OS settings on a deeper level, like the developers do,
and your phone will immediately feel faster and run faster.
Go to Settings > System > About phone. Once you're there, unlock Developer options by tapping
on the Build number… not once, not twice, but 7 times! Why 7? Because it's lucky, of course!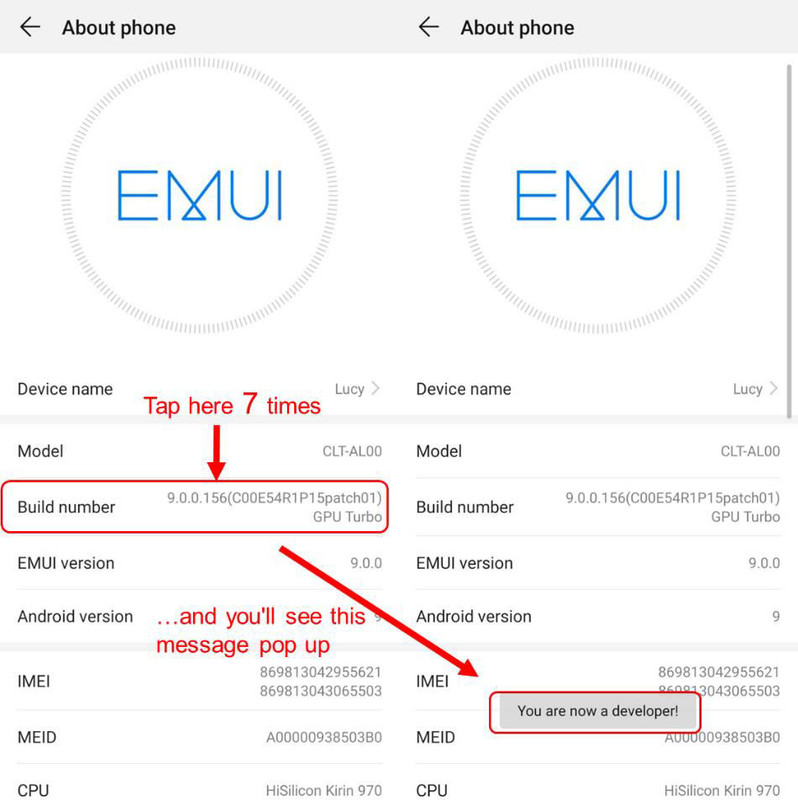 When you return to the System menu and you'll find Developer options (like magic!) at the end of the list.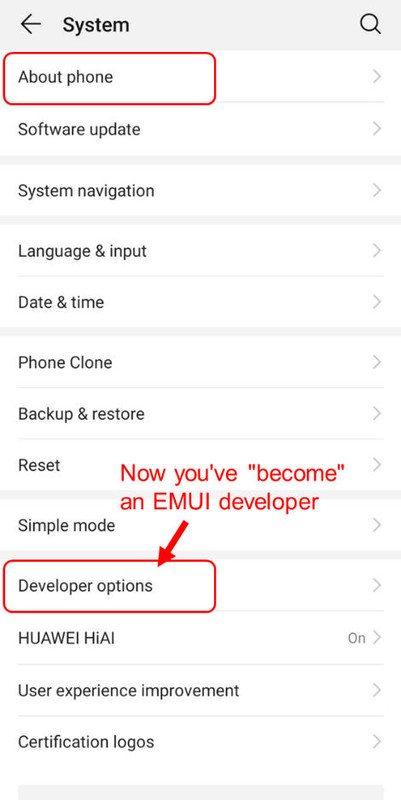 Now you can wave your developer wand, and speed up your phone:

Step 1: Shorten animations
Animations are used to transition between actions, they appear when you open new windows or switch between interfaces.
Animation speed is 1x by default, and can be as fast as 0.5x or as slow as 10x. Setting it to 0.5x makes everything on your phone feel snappier. (That's right, shortening animations doesn't actually increase the OS speed, but can make it seem faster.)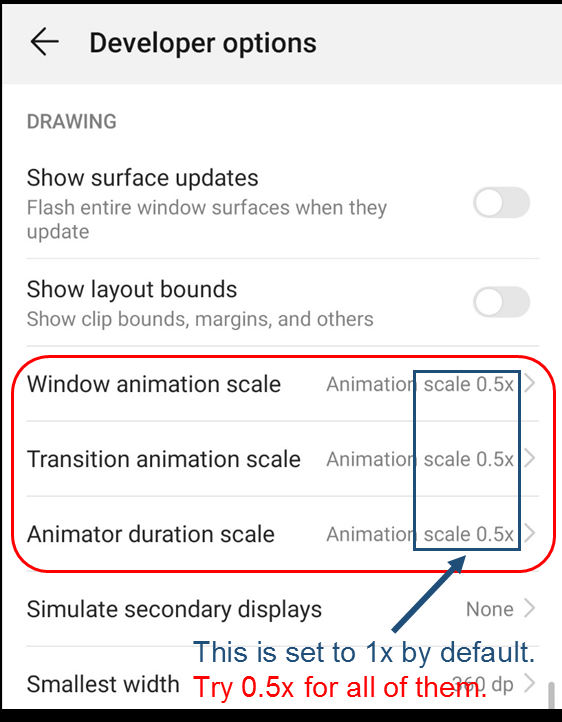 BTW, I definitely don't recommend setting it to 10x.

Step 2: Limit multitasking
Go back to the Developer options screen and scroll down to the Apps section to select
Background process limit. This sets the number of processes that are allowed to run in the background.
Standard limit will be on by default. What exactly constitutes "standard" will vary depending on your brand, model, and RAM. It's usually around 16-18 processes at once, but there's no hard limit as the system will juggle it based on current memory usage. When the system is overloaded, some processes (usually the earliest ones) will be killed.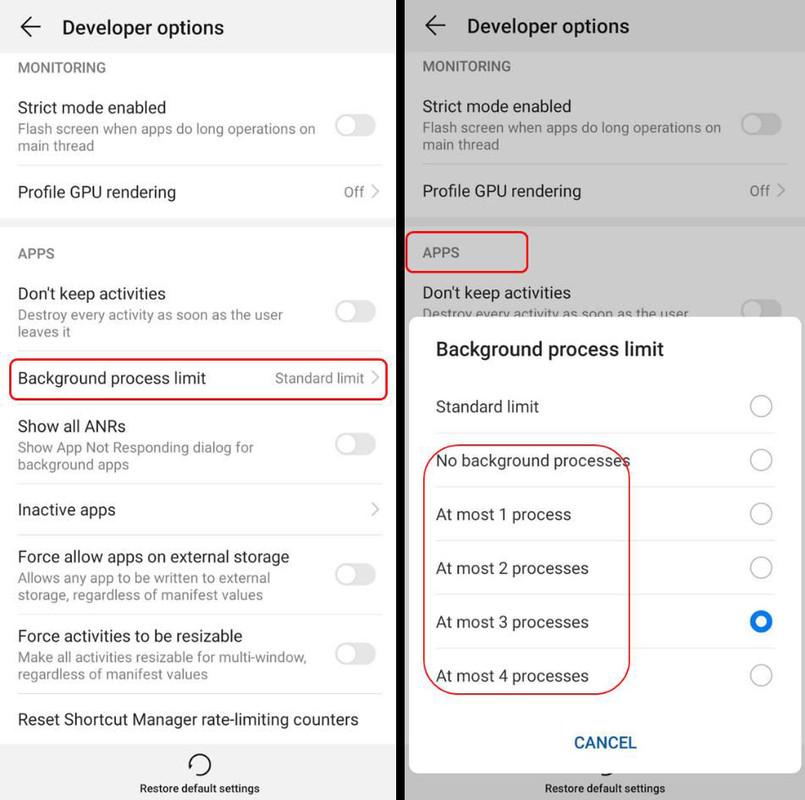 You can restrict the number to make your phone turn off processes more frequently. In turn, this will speed up your phone. I recommend starting with 4 processes and seeing how your phone responds. Keep experimenting to find what works best for you.

Do note that this is a pretty drastic measure and can cause some unintended issues. That's also why I'd warn against going extreme with No background processes. You might get social media apps reloading every time you open them, which can be a pain – because reloading takes time and makes you feel your phone's freezing again; it also eats up more power. It might also mess with notifications and other updates, but it doesn't affect system services like email if they're programmed to auto load.

But if you're not ready to get a new phone and want a quick fix to improve basic functionality, this is a pretty good workaround. You can always turn it off if it doesn't work for you.

Note:
* I usually just turn off WiFi and Location, exit maps etc. when I'm not using them
* The garbage can at the bottom of the Recent tasks screen really useful. It makes phone exit out of everything immediately, and will let you know how much the memory was freed up.

Leave a comment and let me know if it does the trick, or if you have any tips to add!

Thank you for reading