Federal Agent Area 51
Staff member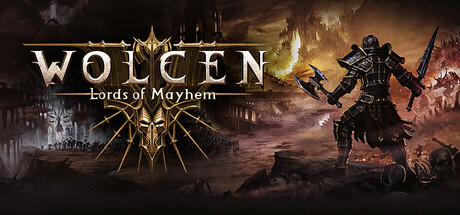 Wolcen: Lords of Mayhem melds much-loved hack-and-slash gameplay with state-of-the-art graphics, and underpins it all with a truly modern AI. Inspired by the classic Diablo 2 game, Wolcen: Lords of Mayhem aims to deliver an intense and rich action RPG game. Personalization of your character build is free, deep and highly customizable, and many secret are hidden in the world.
An isometric open world action-RPG in a corrupted world falling apart. You are a former officer of army of the Human Republic, forced to flee the death penalty because of the magic powers you have unwillingly developed. Being tracked down by humans and hunted by the monsters of the Wild, you are recruited by a mysterious group of Templars. And thus an epic adventure begins in which you will wander the world to fight inhuman, mutated monsters and discover the terrible secret of the extinguishing mankind.
The game features a unique mechanic called Apocalyptic Form that allows players to shape shift into a highly customized character! You're free to mold your character thanks to a deep and rich customization system. And thanks to our complex crafting mini-game and our housing module you will be able to make your adventure feel as YOUR adventure!
​
Source:
STEAM
Last edited: