Right off the assembly line
i am using
BSNL EVDO CARD(BSNL Prithvi)
,it is not detecting only in my
DELL inspiron n4110
model in
USB 3.0 port
.when i plug my modem it install its software and then initializing the modem but after some time it says "
Device not detected
".But when i am using it on the others lappy usb3.0 ports it is easily get detect and connected.And my modem is usb3.0 compatible device.
i call to customer care service they sent a technician which replace the hardware but it is still remain same problem
I have tried this as they told me
1st-i updated BIOS,chip-set software and usb3.0 host controller from their site.
2nd -re-install the windows and zero formatted to lappy and install all the updated drivers.
3rd- re-install the modem driver and also tried to scan hardware changes through device manager.
but none of these work...
but when i plug my modem in usb3.0 port and i goes to device manager through Computer management<Device manager
then it shows a yellow color exclamation mark the screen shot is given below
"
This device cannot find enough free resources that it can use. (Code 12)

If you want to use this device, you will need to disable one of the other devices on this system.
"i have added a screen shot
device manager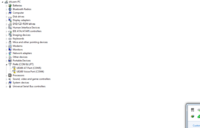 Port Properties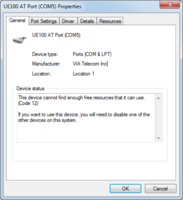 Port settings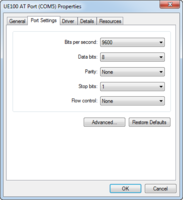 i don't no why it is showing this problem.please tell me if there is any solution for this issue...