Right off the assembly line
DDR4 vs DDR5: Key improvements
Numerous advancements are made by the most recent memory generation. These modifications include things like increasing memory bandwidth, reducing memory access times, and providing better power efficiency.
Pin Layout and Notch
The notch (also known as a key) has been moved to the left, rendering DDR4 and DDR5 modules physically incompatible, despite the fact that DDR5 retains the 288 pins from DDR4 (albeit with different pinout configurations). As a result, installing a DDR5 stick of memory into a DDR4 slot (or vice versa) is impossible, helping to prevent users from inadvertently installing the incorrect type of memory into an incompatible socket.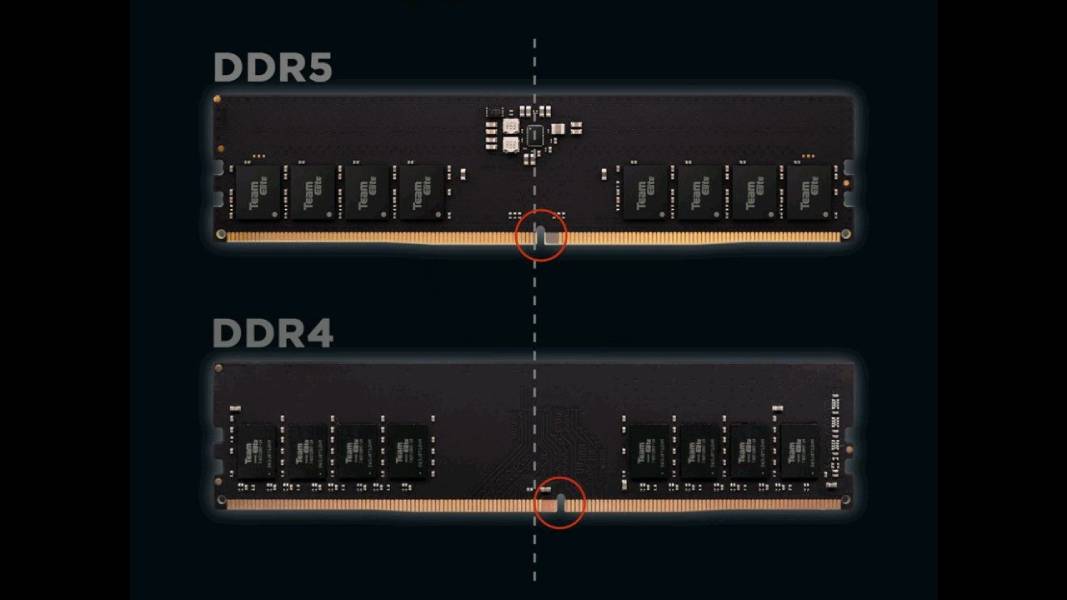 PMIC on-module (Power Management Integrated Circuit)
Power management on DDR4 was left up to the motherboards. This implies that the motherboard also contained all of the circuitry required for voltage management and power delivery. For enhanced power efficiency, the Power Management Integrated Circuit (PMIC) has now been transferred to the module itself with DDR5. This PMIC is essentially the brain of a DDR5 DIMM voltage regulation system that accepts a direct 12V supply from the motherboard. In addition to performing all the regular tasks of managing voltage ramps, levels, and current monitoring, it also has extra features like threshold protection, a configurable power-on sequence, and error injection capabilities.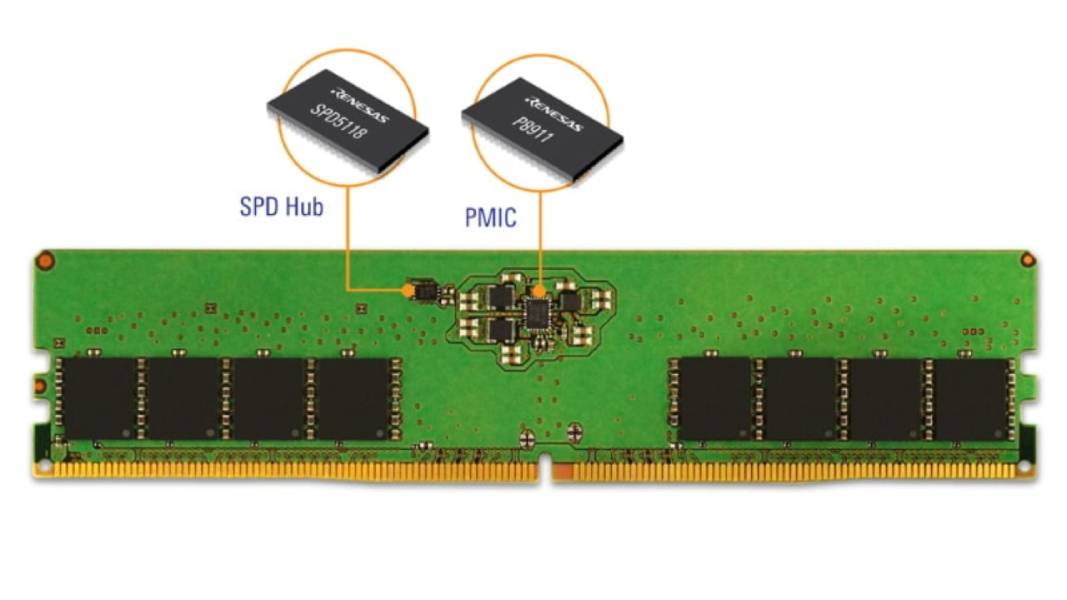 Increased memory bandwidth
Due to a function known as Decision Feedback Equalization, DDR5 continues where DDR4 left off (4800 MT/s), providing substantially better bandwidth. DDR5 modules now boast a base speed of 4.8 Gbps and a maximum speed of 8.4 Gbps as a result.
Sub-Channels of independent memory
A single channel with a 72-bit data bus (64 data + 8 ECC) was formerly available for accessing a single RAM module. The rising popularity of multi-core processors, which can utilise additional channels for simultaneous access to memory banks, poses several challenges for this architecture. There are now two separately addressable subchannels even if the overall data bus width stays the same (64). This prevents the interaction of numerous processing cores with even a single memory module from being slowed down.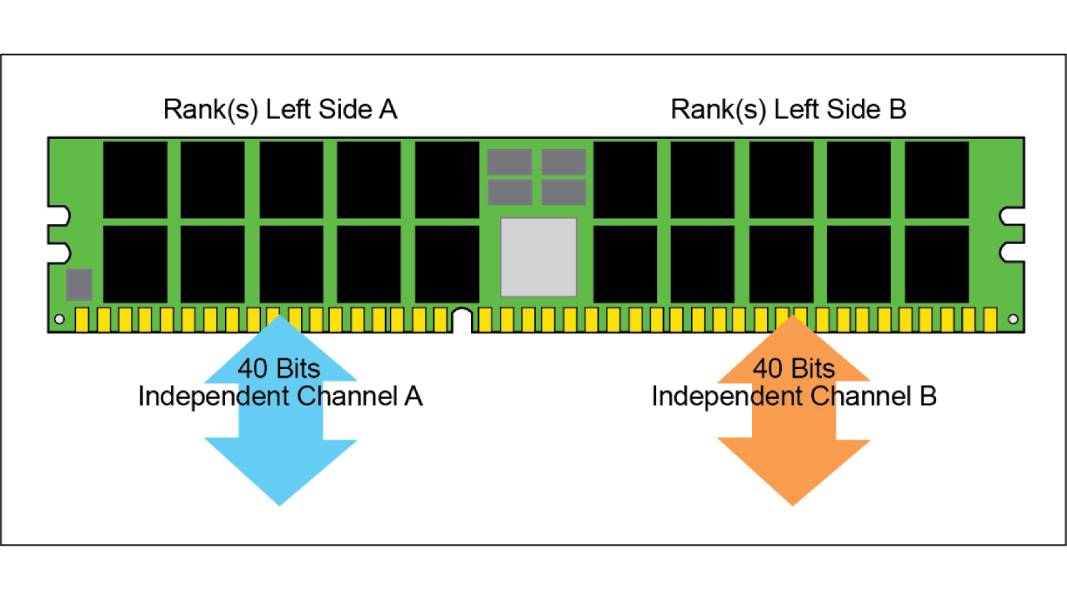 Low-voltage operating range
The fact that DDR5 memory requires less voltage than DDR4 is another notable change. DDR5 memory only needs 1.1V, compared to DDR4's 1.2V requirement. According to Samsung, the upshot of better performance and lower power requirements is a massive 30% increase in power efficiency.
Benchmarks for DDR4 and DDR5: It's Time to Upgrade
You must choose whether to use a DDR5 motherboard or continue with DDR4 for your Intel build now that Intel's Alder Lake CPUs support both memory generations.
Make an informed decision because you'll be stuck with it until your next upgrade.
The kit sent to us contained the following:
CPU - Intel Core i9 12900K
Motherboard - MSI MAG Z690 Tomahawk WiFi
RAM - Kingston FURY DDR5 5200 MHz
SSD - 2TB Kingston Renegade SSD
GPU - MSI GeForce RTX 3060 Ventus 2X OC
PSU - MSI A750GF 80+ Gold Modular Power Supply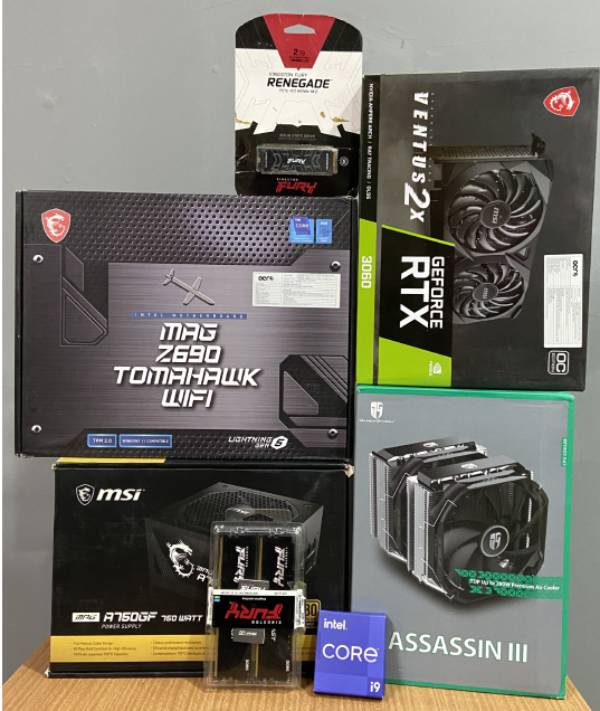 My desktop PC is:
CPU - AMD Ryzen 9 5950X
Motherboard - MSI MPG X570 GAMING PRO CARBON WIFI
RAM - Corsair DDR4 3200 MHz
SSD - 1TB Crucial P5
GPU - MSI GeForce RTX 3060 Ventus 2X OC (Used the same for consistency)
PSU - MSI A750GF 80+ Gold Modular Power Supply (Used the same for consistency)
Here are the observations.
Adobe Photoshop
When compared to a processor running DDR5-4800 memory, the Core i9 12900K scores slightly higher when running at DDR5-5200. Photo Editing receives a PCMark 10 score of 15,533 when using DDR5-4800 CL40 and 15,597 on DDR5-5200.
Adobe After Effects
The outcome of Adobe After Effects is a little more intriguing. The Ryzen 9 5950X barely beats the Core i9 12900K on a DDR4 platform. However, the score increases by a respectable amount when using a DDR5-4800 kit. Going DDR5 is a good decision if you have a lot of Adobe After Effects work to manage.
Adobe Premiere Pro
If Premiere Pro video editing is your main task, a DDR5 kit might be worth the investment. Let's test that out and see if it holds up. Even with DDR4, the Core i9 12900K easily defeats the Ryzen 9 5950X but when utilising DDR5, the advantage grows significantly.
Cinebench R23
Let's start by comparing the performance of DDR5 with Intel Core i9-12900K against the AMD Ryzen 9 5900X. We see a score of 26411 with the Intel Core i9-12900K and on my AMD Ryzen 9 5950X, it scores 26245. The gap isn't that wide. Considering that my system isn't that old, this is good news for me.