For Sale !
Product Name, Manufacturers code & URL: Intel C2D E7500, Gigabyte G41M-S2PT, Transcend 4+2gb ddr3 1333MHz ram.
Expected Price: Rs sold
Source and Time of Purchase: All items were bought over a period of time
Reason for Sale: lying idle
RMA/Servicing history: Never serviced/RMA'd
Product Condition: 3/5
Purchase Invoice Available: Write ONLY No
Company official Indian warranty valid/Remaining Warranty period: Yes for Mobo up to sept-2016, lifetime for ram & No for other items.
Accessories Included: only mobo box
Product Location: Bangalore
Preferred Courier: DTDC, professional
Shipping Charges: at actuals though prefer local deal.
Payment Options: Cash, Bank transfer.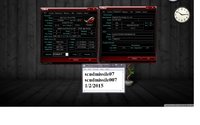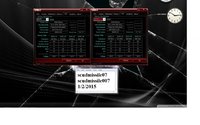 Last edited: